Some companies have a knack of grabbing public attention however small or big that news might be and Samsung is no exception. Galaxy S6 active is now officially announced. It has been unveiled in US with an exclusive tie up with AT&T.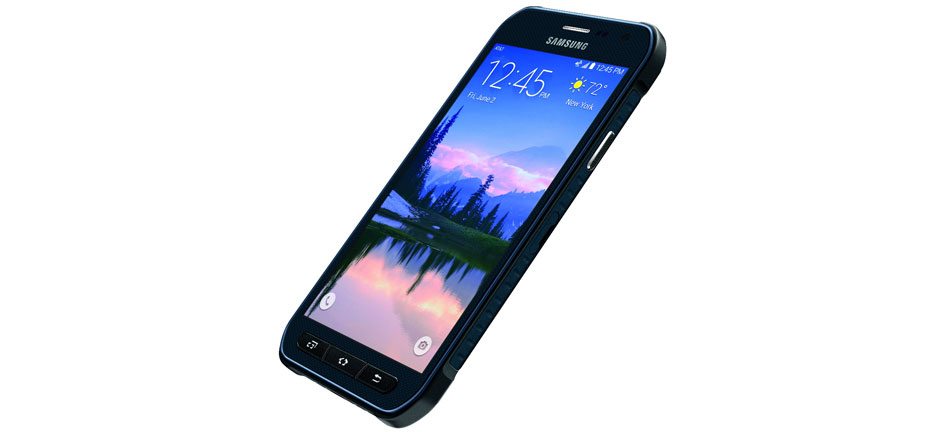 The Samsung Galaxy S6 active bears the same super popular 5.1″ QHD Super AMOLED screen and Exynos 7420 chipset just as the normal Galaxy S6 but what is added is IP68 and Mil-STD-810G-certified protection. This literally translates to the fact up to 1.5 meters depth for a time period of 30 minutes you should be carefree and it's completely dust-proof. The highlight of this model is that it is shock and temperature proof.
The Galaxy S6 active comes with a 3,500mAh battery which is a whopping 40% increase in capacity and it also supports wireless charging. Internal storage is limited to the 32GB. One thing is still not clear that this extra protection will and big battery cost us how much extra weight in terms of handling the phone.
The snappers are in 16MP/5MP combo on the Galaxy S6 active and supported by TouchWiz-covered Android 5.0.2 OS. The Samsung Galaxy S6 active is available in Cameo Blue, Cameo White, or Gray and is available on stores from June 12. Attractive payment options and combos of offers are available on the handsets. You can get it one for zero down payment on AT&T Next for $23.17 with 30 EMIs; on Next SM 243, $28.96 EMI at 24 payments on Next 18, or with a option of $34.75 EMI at 20 payments on Next 12 subsequently.
What more is on offer is that AT&T under a limited offer to first few it will give away will also let you get the Samsung Galaxy Tab 4 8.0 for free if you are willing to sign a two year separate agreement that you will be loyal to this offer or another temptation of Samsung Wireless Charging Pad which is available for 50% off with the purchase of the Galaxy S6 active.
Samsung Galaxy S6 Active highlights