After all the trouble and the reputation damage Samsung had to bear with the exploding Note 7 devices, it's quite natural to expect the Korean Giant to take drastic measures to defend the competition. There were speculations that Samsung will do away with the Note line of devices altogether. But it looks the Korean Giant wants to make a comeback with its next Note offering.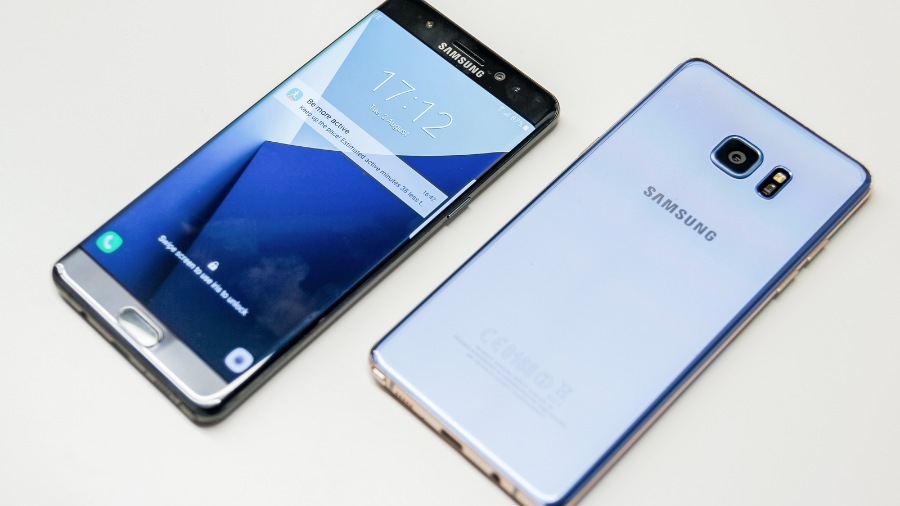 Samsung Galaxy Note 8 won't be scrapped
Samsung has decided to not scrap the Note line of devices. According to recent reports, Samsung will release the Galaxy Note 8 in the second half of this year. The release is likely to happen after the Galaxy S8 and Galaxy S8 Edge launch in April. "The Galaxy Note 7 was very popular before user reports began circulating about devices that exploded or caught on fire while charging. As the phablet market, which was developed by Samsung Electronics, has been growing, the company will release the Note series this year again", said an official from the electronics industry.
Galaxy Note 8 is expected to feature a 4K display with support for ultra-definition VR features. "Samsung will introduce 2K resolution displays in the Galaxy S8, but it will use 4K resolution displays in the Galaxy Note 8 to realize improved virtual reality (VR) functions. I heard that it will connect with new Gear VR wearable", a Samsung official said. The Note 8 is also expected to feature an improved stylus as well as Bixby. For those who don't know about Bixby yet – it's the new AI assistant from Samsung. Bixby will first make its presence on Galaxy S8. Samsung plans to do away with S Voice altogether and instead replace it with Bixby in upcoming Samsung devices. Bixby will be significantly more advanced and more contextually aware than S Voice and will be better integrated into Samsung's app eco-system.
Galaxy Note 7 explosion root cause found
It looks like Samsung has finally concluded the investigation for Note 7 fire incidents. The Korean Giant is expected to release the results of the Galaxy Note 7 explosion investigation by the end of this month. The investigation was carried out by US-based safety organization UL – a global independent safety science company. If rumors are to be believed, the root cause was not just a simple battery problem, but a more complex electronic hardware design problem. More details of the investigation will only be known after Samsung releases the investigation report.