Samsung is expected to unveil the Galaxy Note 6 in August, which is two months away from now. Meanwhile, it was being speculated that the company might skip the number "6" in the name and might call the new phablet as the Samsung Galaxy Note 7. Well, it looks like the rumors were true, as a new leak has just confirmed the name of the next Note.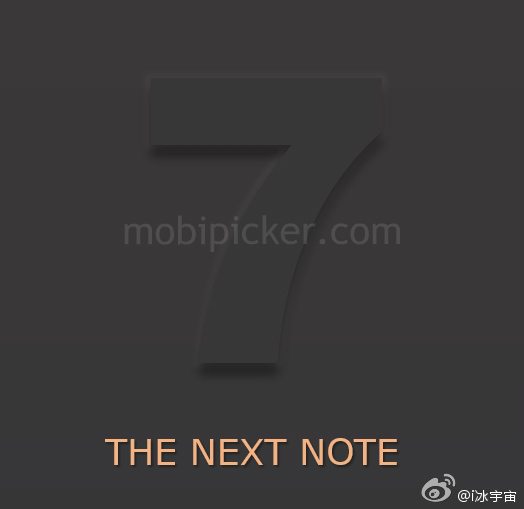 The above image is circulating on Weibo today and is being said to be coming from a reliable source. As you can see in the image above, it has got a large, embossed number "7" in the middle with "THE NEXT NOTE" written clearly beneath it. This may not be an official confirmation, but it is no less whatsoever.
In case you don't know why Samsung would want to skip the Galaxy Note 6 naming for Galaxy Note 7, here's a simple explanation. Samsung's current flagship is Galaxy S7, and releasing a phone with "6" in its name might come across as old or previous-generation to the public, which might affect the sales of the phone. Also, Apple is going to be releasing iPhone 7 this year, and Samsung would not want to stay behind in the numbers game against its rival at any cost.
So yes, if you were waiting for the Galaxy Note 6, you better start getting used to the Galaxy Note 7 name.