According to reports, Samsung finally finished the investigation dealing with the cause of the Samsung Galaxy Note explosions. The results should be published later this month, and it seems that leaks talking about the Samsung Galaxy S8 may hold crucial info regarding the cause for the fiasco of the phablet.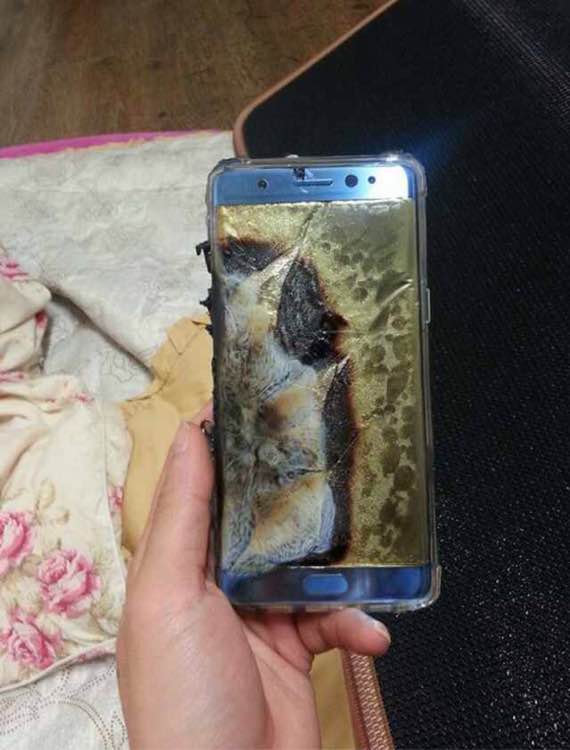 Latest rumors flying from Korea state that the upcoming Samsung Galaxy S8 as well as its, still rumored, bigger brother, the Samsung Galaxy S8 Plus, will be powered by batteries made by Samsung SDI. If this isn't ringing any bells for you, let us remind you that exactly those batteries made by Samsung SDI department were the first, and most probable, suspect during the investigation. But, if the Korean giant decided in the end to use batteries coming from Samsung SDI, it means Samsung is pretty sure that batteries are not faulty since the Galaxy S8 launch will be the most important launch of the year for Samsung.
Korean rumors talk about a 'strategic defect' being the cause of the whole catastrophe, without any info explaining what exactly a 'strategic defect' is. And the S8 series won't be the only one sporting batteries from Samsung SDI. The 2017 Galaxy A series – Galaxy A3, A5, and A7 – will also sport the same batteries. If you think about it, only a crazy person would use the same batteries for powering not one, but two smartphone series, one of them consisting out of flagship devices.
Faulty battery issue was considered to be the cause of the Samsung Galaxy Note 7 fiasco for months, the whole world was practically one hundred percent sure this was the source of all problems. But now, we can't wait for Samsung to finally publish the investigation report and to share with the world what actually caused the whole conundrum. Could a "strategic defect" be a design imperfection mentioned a couple of weeks before?