After official unveil of Samsung Galaxy S6 and S6 edge, the Korean smartphone manufacturer is set to launch big bro of last year's Galaxy Note 4. We are talking about Galaxy Note 5, which is already in gossips about price, specs and release date.
The Galaxy Note 4 is still regarded as the most effective device readily available for Android, though you can find rumors that Samsung will upgrade Note 4's 2K display to 4K in terms of Note 5. If it happens, it will be the first 4K mobile around the world. Rumors also suggest that Note 5 will be designed with dual-edge curved display, similar to latest S6 edge. The Note is likely to have a 5.9 inch edge display with 2160 x 3840 pixels resolution, or a 746 pixel per inch density, giving users a new viewing experience.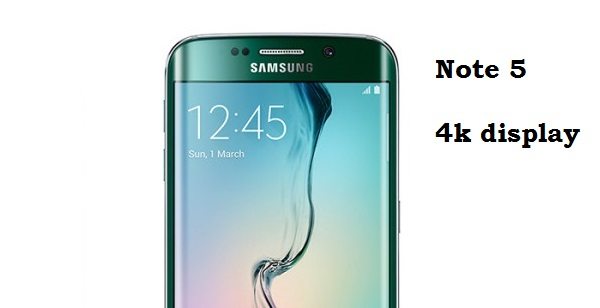 The last year's Note 4 features a remarkable 16 megapixel back snapper, it is rumored the next Note will have a visible upgrade in camera too, featuring 21 megapixel back snapper with a 5 megapixel front shooter.
The rumors contradict when it comes to processor, some of reports imply the Galaxy Note 5 will likely be powered by a Qualcomm's Snapdragon 810 chipset with octa-core processor, others anticipate these devices to run on company's own chipset which is used on the Galaxy S6 duo – Exynos 7420 with four Cortex A57 cores and four Cortex A53.
In terms of memory, it's been suggested that Korean giant will use a fresh kind of memory chip – EPOP with a combination of 3GB LPDDR3 DRAM to get a faster multitasking experience. The new Note is expected to have 32GB in-built storage, however, other rumors suggest that Note 5 could posses a 4GB of RAM with as low as 16GB memory or even higher at 128GB. A 4,000 mAh battery will power on the Note 5.
The phablet is anticipated to pack other notable features such as water resistance, heart rate monitor, fingerprint scanner, wireless charging, and retina scanner.
Samsung will launch the Galaxy Note 5 in the month of September 2015 with a price tag between $780 and $930.