After having loads of rounds of rumors and leaks finally Samsung Galaxy J5 and J7 have been officially announced in China by Samsung and will be available for purchase from this week only.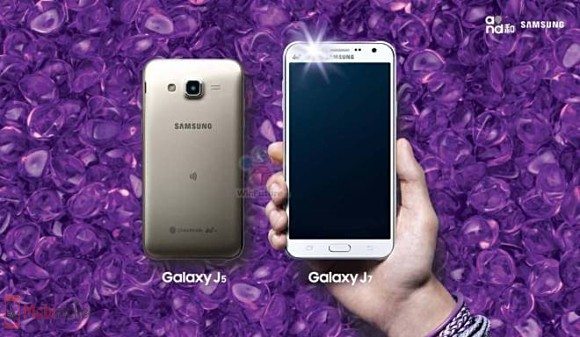 Samsung Galaxy J7 houses an octa-core Snapdragon 615 processor and features a 5.5.inch display with 720x1280p resolution. However J5 houses a 1.2GHz quad-core Snapdragon 410 processor and features a 5inch display with 720p display. Measuring at 152.2×79.1×7.9mm and 142x73x8.5mm, Galaxy J5 and J7 are powered by 3000mAh and 2600mAh batteries, respectively.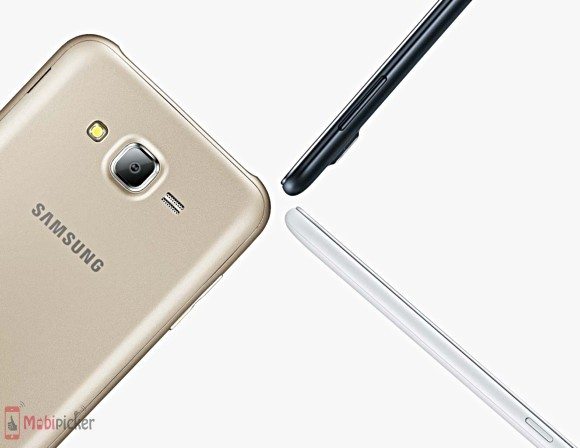 The common specs include 1.5 GB of RAM with 16 GB expandable storage space, and 13 MP main and 5 MP selfie cameras. Both these phones are Samsung's first smartphones with front-facing LED flash. Also they both offer LTE and dual SIM capabilities and run on Android 5.1 Lollipop with the company's own TouchWiz user interface to use, and will be available in three color options of gold, white, and black.
Samsung has incorporated a customized camera app through which eye size, face width and skin surface can be optimized to make them look more beautiful. J7 will hit the market shelves at a price of CNY1,798 (US$290), and J5 will hit at CNY1,398 (US$ 225). Currently it is not confirmed whether both these smartphones will be available outside of China or not.