It's hardly a secret that Samsung is currently doing everything within its reach to make the company's next-generation flagship smartphone, the Galaxy S8, as awesome as realistically possible. After all, the S8 could hold the key in the South Korean firm's ongoing effort to reinstate the pride it had to swallow following the Galaxy Note 7 debacle.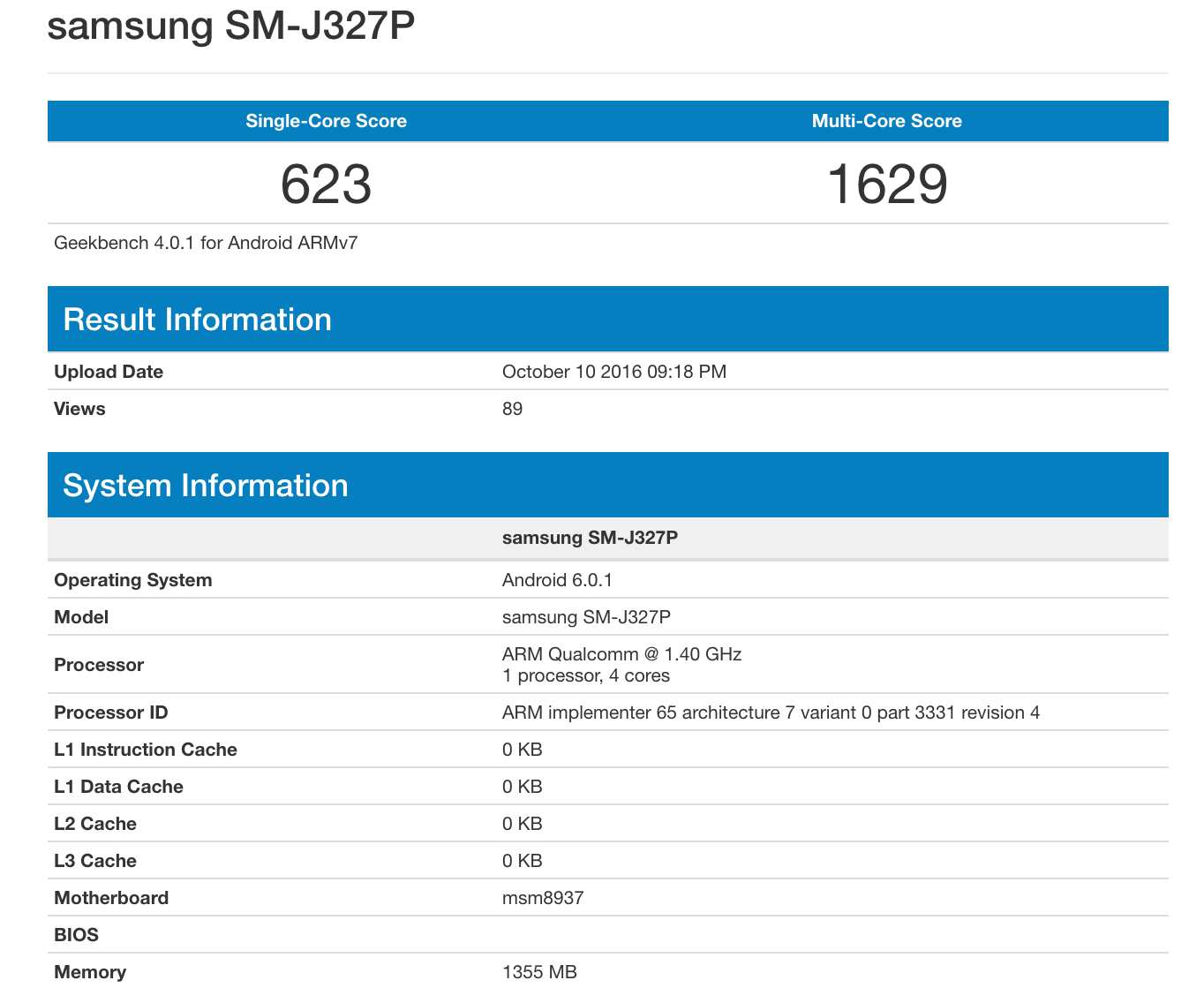 However, there's also a range of other handsets that the company plans to roll out early next year – the Galaxy J3 (2017) being one of them. This forthcoming mid-range addition to the Galaxy lineup was recently spotted on Geekbench, revealing some of its specs in the process.
Samsung Galaxy J3 (2017) specs
Just a quick glance over the Samsung Galaxy J3 specs is more than enough to conclude that the handset is just another entry-level offering from Samsung with no impressive specs or feature to take note of. It is powered by a 1.4 GHz Qualcomm Snapdragon 430 processor and houses only 2GB of RAM.
The handset runs on the Android 6.0.1 Marshmallow out of the box and seems to have a 5-inch AMOLED display along with a 2,600 mAh battery. We are yet to have any credible info with regard to the device's pricing and availability.
However, word around the water cooler is that the Galaxy J3 (2017) specs will be a lot similar to that of the Galaxy J3 Pro. The J3 Pro that had hit the store shelves earlier this year in China comes with 2GB RAM, 5-in AMOLED display, 8MP primary camera, and a 5MP selfie-shooter.