Samsung Galaxy J3 2017 is expected to come with a 5-inch display and is likely to be powered by quad-core Snapdragon 425 chipset running at 1.4GHz. With 1.5GB RAM, Galaxy J3 2017 should offer the same amount of RAM as Galaxy J3 2016. However, the 2017 version is expected to come with only one variant offering 16GB internal storage, as against the 8GB and 16GB variants of Samsung Galaxy J3 2016.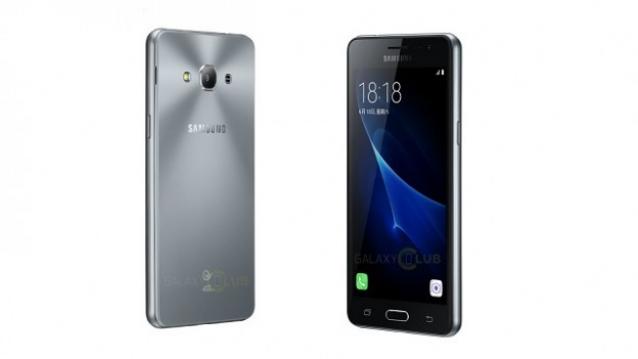 Samsung Galaxy J3 2017 gets WiFi Alliance certificate
Samsung Galaxy J3 2017 has been spotted on few benchmarking sites lately. The other two J-series models – Galaxy J5 2017 and Galaxy J7 2017 – have also been spotted. And now, Galaxy J3 2017 model has received Wi-Fi Alliance's Interoperability Certificate.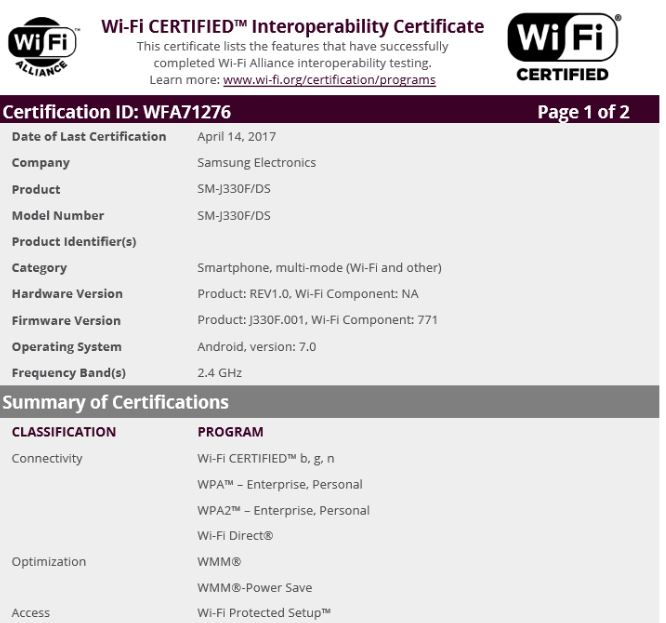 For the uninitiated, Wi-Fi Alliance is a non-profit organization that promotes Wi-Fi technology and certifies Wi-Fi products that conform to interoperability standards. Usually, the Wi-Fi products submitted for certification are IEEE 802.11-compliant. The Wi-Fi Alliance owns and controls the "Wi-Fi Certified" logo which can be imprinted only on those devices that have passed testing in terms of compatibility, conformance, and performance. Devices that receive WiFi Alliance certification are likely to have greater chances of interoperation than otherwise. Wi-Fi certified devices usually perform well in networks even with other Wi-Fi Certified products running common applications.
Samsung Galaxy J3 2017 is listed as SM-J330F on WiFi Alliance. This smartphone is the international variant of J3 2017 which is expected to come with Android 7.0 Nougat out of the box. One good thing about the new J-series smartphones is the latest Android OS; users don't have to settle for Marshmallow and then wait endlessly for Nougat OTA update.