Most android devices are yet to have the most current version of the operating system (Lollipop). At the beginning of august only a mere 18% of devices were running a version of Lollipop which is relatively very poor. Samsung was at the forefront of updating their devices to Lollipop but, some devices were promised to get the update later this year and one of such devices was the GALAXY E7, But the latest on this, will come as a shock to the users of this smartphone as Samsung UK has announced through their official twitter account that, there will be no Lollipop for the Galaxy E7. It is not clear if this will be for only UK users or for both international users. The reason behind this decision is still unknown as the update was slated to come by third quarter of this year.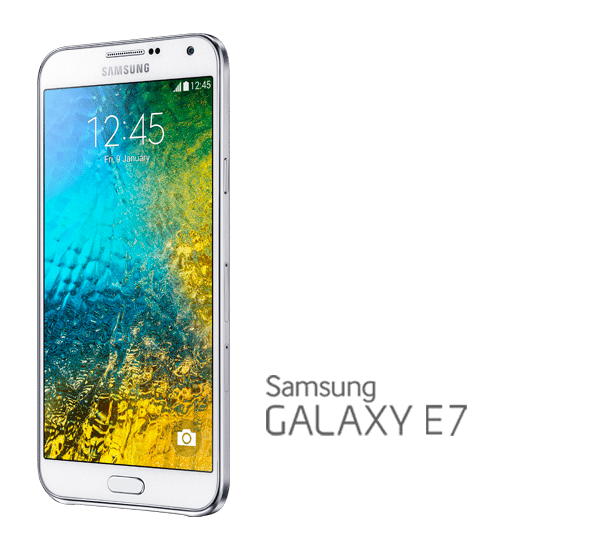 This decision seems so strange for so many reasons;
(1). The Galaxy E7 carries the new naming scheme for Samsung smartphones consisting in a letter indicating the build quality and design of the device and a number, which indicates the size of the display and the quality of its internals.
(2). This device was released at a time when many devices were already running Lollipop, so it was safe to assume that an update will definitely come for this device.
(3). Lastly, the Galaxy E5 which was released at the same time with the E7, with a lower specifications including a lesser RAM, is reportedly being updated to Lollipop.
As we all know, Manufacturers always favour their high-end offerings with the latest updates and the devices in the Galaxy E series could be classified as mid-range. This range of Phone is particular targeted towards emerging markets, but this is not enough reason as to why the E7 will not be getting the Lollipop update, especially when the update has been announced earlier and is being expected to arrive.