Samsung has long established itself as one of the biggest contract manufacturers of chipsets with a sizeable client base that includes the likes of Qualcomm and Apple. However, as you know, it also produces chips for its homegrown Exynos line. The South Korean firm is believed to be currently developing the Snapdragon 835 for Qualcomm using the 10 nm FinFET process which will also be found on its forthcoming Exynos 8895.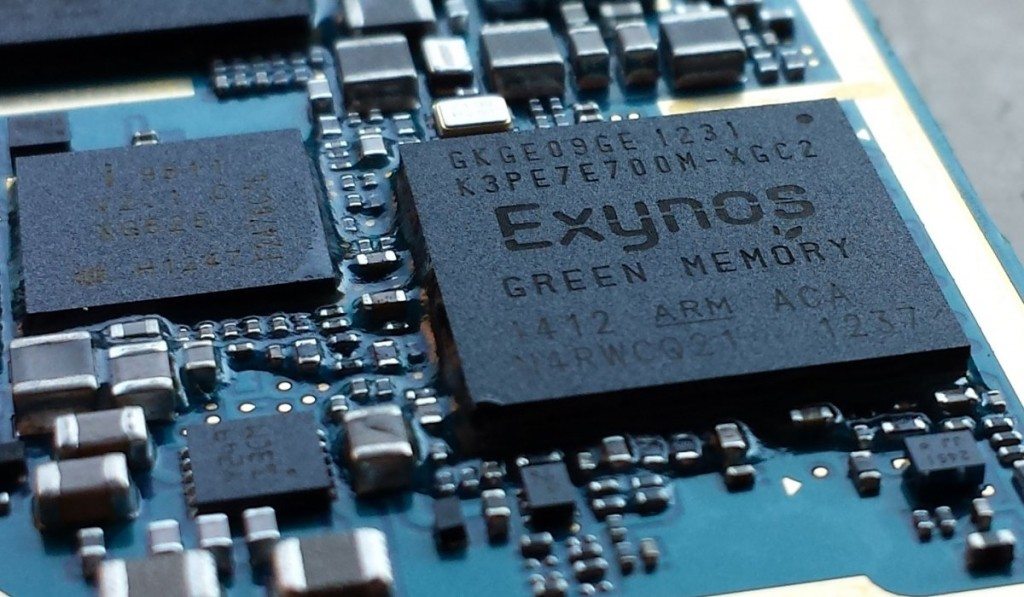 Exynos 8895 specs appear online
Thanks to a new leak, we now have some good idea about the possible specs that could possibly make way to the next-generation Exynos chip. According to GizmoChina, Exynos 8895 will come in two variants, Exynos 8895M and Exynos 8895V.
The key difference between both variants include their clock speeds and GPUs. While Exynos 8895M will come with a clock speed of 2.5GHz and include a G71 MP20 GPU, the V-variant of the chipset will be clocked slightly lower at 2.3 GHz and it will incorporate the G71 MP18 GPU.
Both variants will feature support for Cat 12 LTE speeds, as well as 4k compatibility. In addition, they will also bring UFS 2.1 storage options, albeit without CDMA.
As for the architecture, both the 8895M and 8895V variants will be based on a certain combination of Cortex A53 and Mongoose M2. The GPUs will boast a clock speed of 550MHz.
Word around the water cooler is that the chipset will bring as much as 70% improvement in processing speed with the ability to reach clock speeds of up to 3.0 GHz. Worth noting, this will be Samsung's maiden effort to switch to 10nm for its Exynos lineup and you could expect a maximum power draw of somewhere around 5W.
[Related: Mobile CPU Industry's 10nm Roadmap In Trouble As Samsung, TSMC Suffer Serious Yield Issue]
Samsung Exynos 8895 release date
The details are still pretty sketchy regarding a possible Exynos 8895 release date. However, odds are the SoC could as early as the second quarter of 2017 — possibly around April when the Galaxy S8 will be first announced.
On a related note, Galaxy S8 is likely to come in two variants. One powered by Exynos 8895 for the US market, while the other sporting Qualcomm's SD 835.