Recently, Microsoft unveiled Windows 10 S to take on Google Chromebooks. The Redmond giant launched a new OS – Windows 10 S – a toned down version of the company's flagship Windows 10 OS. Specifically designed for the classroom environment, Microsoft claims the OS has been "streamlined for simplicity, is secure and runs with superior performance". And to go with the OS, Microsoft has also unveiled Surface Laptop, which is designed exclusively for Windows 10 S. Samsung's much-awaited Chromebook Pro was made available for pre-orders on Amazon and is reportedly already out of stock.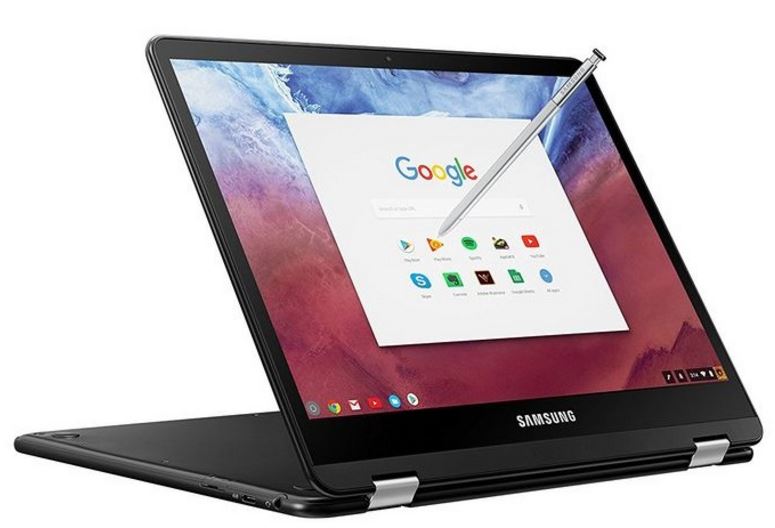 Samsung Chromebook Pro released without Chrome OS 59
Samsung unveiled Chromebook Pro during CES 2017 back in January. Chromebook Pro was made available for pre-order listing on Amazon. Owing to huge demand, apparently, the product has already been sold out. It's not clear if Amazon plans on getting in more of Samsung Chromebook Pros to meet the demand for the new Samsung product.
Samsung Chromebook Pro comes with a 12.3-inch display, featuring 2400×1600 QHD display with 3:2 aspect ratio. Powered by 2.2GHz Intel Core m3-6Y30 processor, Samsung Chromebook Pro comes with 4GB RAM and 32GB internal storage. Chromebook Pro also features a convertible touchscreen, has a foldable design that can be easily turned through 360 degrees and comes with Samsung Stylus powered by Wacom and built-in keyboard. The Chromebook Pro comes in black variant, unlike the silver version of the Plus.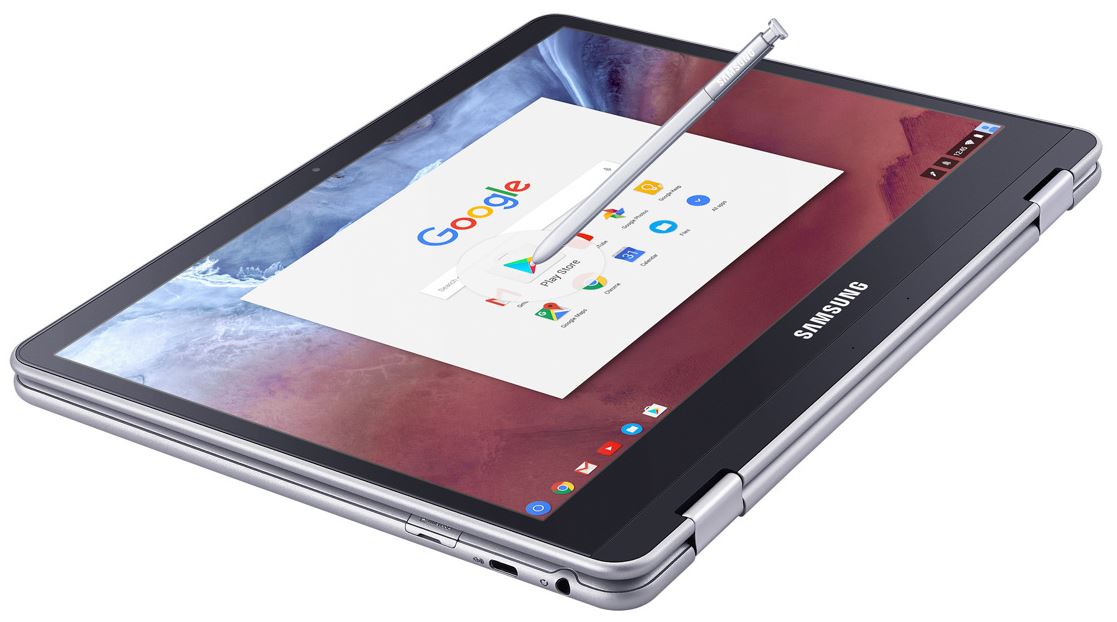 According to reports, OS for the upcoming device won't be available at least until mid June 2017. And Chrome OS 59 is expected to update the Android version to Nougat. Which means, the pre-order versions of the Samsung Chromebook Pro will come with an OS that will need to be updated a few weeks later, considering that the product will be available for release on May 28. However, Samsung is yet to officially confirm about Chrome OS 59 update.