Samsung has introduced its own take on Chromebooks with Samsung Chromebook Plus. While most of the offerings with Chrome OS are inexpensive, this one lies on the other end of the spectrum, with a starting price of $449. The Chrome notebook can now be purchased from the Google Store, with a $20 Google Play Store credit.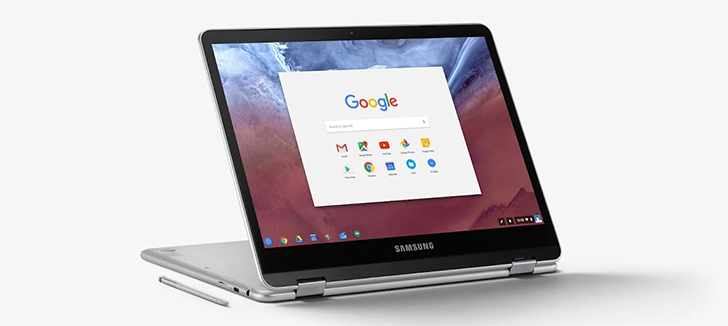 At that price, the Chromebook Plus is in direct competition with the Windows mid-range notebooks.
Samsung Chromebook Plus Specifications
The notebook features a 12.3 Inch 3:2 Quad HD display with a 2400×1600 pixels resolution. It is powered by a custom hexacore ARM-based "OP1" processor and 4 Gigs of RAM. You can make use of it as a tablet with the 360° rotating screen. Samsung is bundling the notebook with a Pen to add a personal touch to notes and more. There is two USB Type-C ports, an SD card reader, and a headphone jack to complete the basics. The Chromebook Plus highlight lies in its ability to run Android apps from the Play Store within the Chrome OS. Basically, it's Samsung take on 2-in-1s with a stylus for drawing on-screen.
The Reviews
As for the initial verdict is concerned, the Chromebook plus had a mixed bag. While most sites have appreciated the design and stylus, some aren't feeling savvy about the software experience of the Android apps.
The Verge said, "most apps felt slightly slower than they do on my Google Pixel XL phone."
Other reviewers noted that Android apps run far better on Chromebook Plus than the Intel-based Chromebook Pro (which is scheduled for an April release, with less buggy software). This shouldn't surprise anyone familiar with Android as developers target ARM-based phones first.
Overall, Chromebook Plus by Samsung is a neat offering which will get better once Android 7.0 is seeded as the next update. The only downside, if any, will be the pricing. At the current price tag, users might go with a more feature-packed Windows notebook.