Teen fantasy novel series Sakurada Reset is going to be made into a TV anime series. The novels will also be made into two live-action films. Both the live-action films will be aired in Japan within two months next spring. The TV anime series is expected to be released around the same time. Sakurada Reset is also scheduled to be converted into novel adaptation and a new manga.
In the live action film, Yuina Kuroshima will play the female lead of Misora Haruki while Shuhei Nomura is cast as Kei Asai. Yuna Taira and Kentaro have been cast as Sumire Soma and Tomoko Nakano respectively. The roles of Yoka Murase and Eri Oka will be played by Tina Tamashiro and Yuri Tsunematsu. The shooting for the film began on September 17.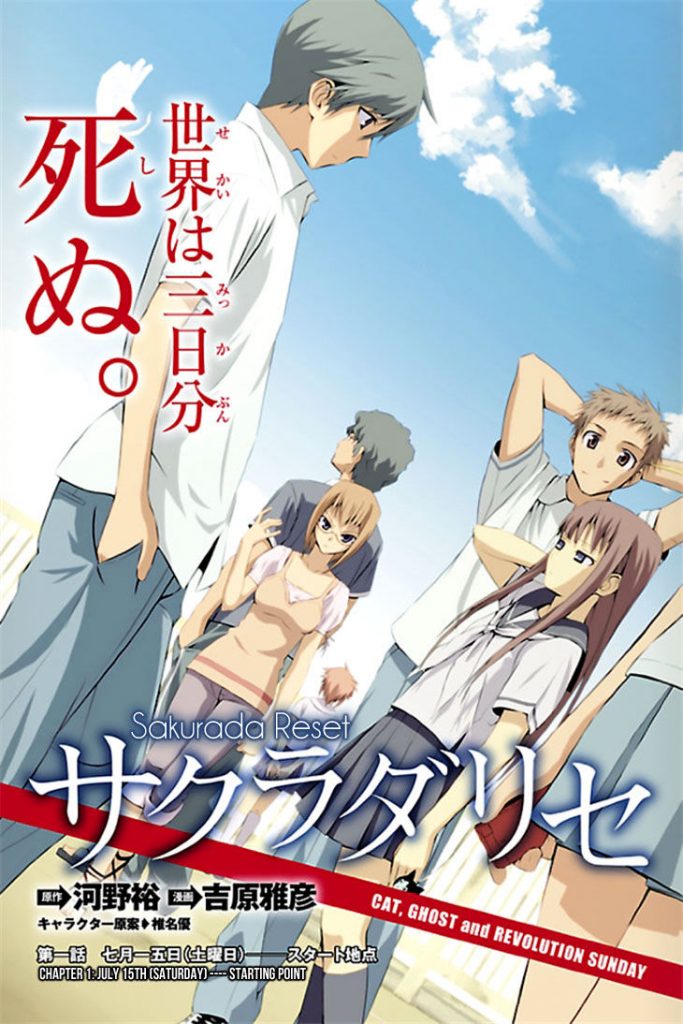 Sakuda Reset is written by Yutaka Kono and the film is directed by Yoshihiro Fukugawa. Kei Haruna has been named as the producer of the movie. These movies are expected to be released in nearly 200 theaters in Japan.
The first novel of the series was published in 2009 and its final volume was published in 2012. Apart from these, Kono also wrote six short stories. The light novels; first manga adaptation came out in 2010 and it was launched by Masahiko Yoshihara.
The story of the books revolves around two high school students from Sakurada town. Kei Asai has a super memory which enables him to remember everything he hears or sees. Misora Haruki, on the other hand, can "reset" the time for a period of three days maximum. They belong to their school's "Service Club" and help solve various cases using their superpowers. In the due course, Kei comes to know about "MacGuffin" stone upon which the future of Sakurada depends.