Running Man which is one of Korea's oldest shows has kept everyone around the world engaged in its gripping story and strong characters. But the latest episode featured the exit of a 7th member i.e. Gary which left everyone teary eyed. Her exit made everyone question the future of the series as she played one of the most important characters of the show. But the creators decided to keep the series only a 6 member family but since Gary's exit, bids on who will become the 7th member of the show has started surfacing the internet. Few actors who can be considered to play the irreplaceable part of Gary, are listed here: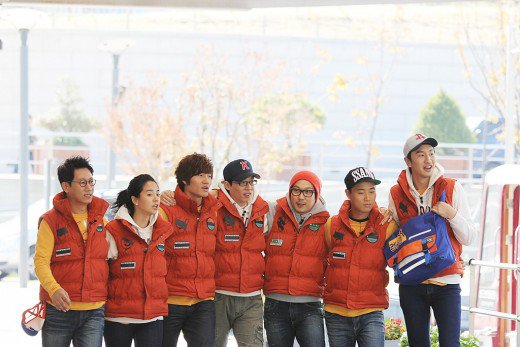 Park Ji Sung: Park Ji Sung has many times confessed that he loves the series and would love to be the part of the show. He is also an athlete and has an impeccable physical strength and this makes him a perfect suitor for the place of Gary.  
Jung Yong Hwa: Jung Hong Hwa has being a guest starter of the show and also the eight-member, this undoubtedly qualifies him as a perfect pick for the 7th and the most organic role of Running Man.
Song Joong Ki: Popularly known as the Big Boss of his hit series Descendants of the Sun , was once an integral member of the show. He was the brainy star and was always involved in various puzzles and quizzes. But unfortunately, in order to give his career a more sincere direction, he left the show in 2011 completing only one year with Running Man.
Well, these are our choices and of course the fans as well. So if any of the casting members of Running Man is reading this, then maybe this can help you. We, on the other hand, wait here for new updates on the 7th member of the show.