It seems that Xiaomi is making one very interesting model. Let's be honest, mini versions of flagships didn't have much success. Only Sony did something more with its Xperia Compact series, mostly because they put premium specs in a small package. Apple did something similar with its iPhone SE.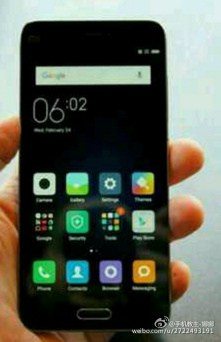 And now it seems that Xiaomi is thinking in the same way. A rumor appeared on Weibo, along with a photo, telling that Xiaomi is preparing to launch a new model, that will sport a 4.3-inch screen with 720p resolution, along with Snapdragon 820 chipset a 13MP main camera, fingerprint sensor, 3 gigs of RAM and 32GB of internal storage.
Pretty nice, all-around package, that isn't too large. And if you're worried about the screen resolution don't be. 720p on a 4.3-inch screen gives you the density of 341ppi, more than enough for most users. The price should be CNY 1,800 ($275/245€) but we don't know anything about the  potential launch date, and will the phone be available worldwide or in China only.
This doesn't look like a fake; remember, iPhone SE proved successful, and Xiaomi isn't afraid of experimentation. If they really release this 4.3-inch mini, it could prove to be a great success for the company.