Excelling in sports means knowing when you are and when you aren't in control. And in Rocket League both events occur the countless number of times in any given match. This isn't surprising for a game inspired by football (read "soccer" if you're American). It caters to the realist who thrills in having sole control of the ball for a few seconds. Well, now you can enjoy the breathtaking and nail-biting matches underwater. Because the Rocket League October Update will add an underwater arena soon.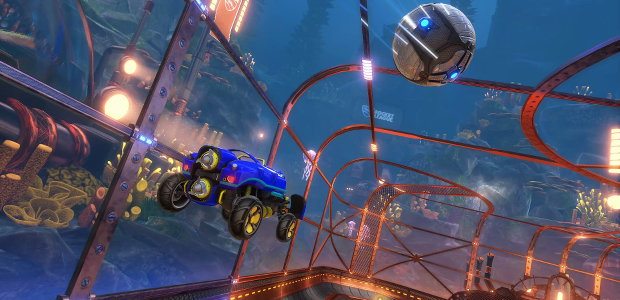 Rocket League October Update Will Add Underwater Arena
"Inspired by the seven seas. The creatures beneath the waves. And the machines we use to study both. AquaDome is the first standard Arena we've released since Utopia Coliseum. Expect to see AquaDome on every Rocket League playlist, including Competitive, when it's released next month.

In addition to the new Arena, we'll also be launching two new Battle-Cars in the AquaDome update. Triton (a slick, futuristic ocean sub) and Proteus (a more science-minded research vessel) are both made to cruise below the waves and sail over the pitch. Both cars will be individually priced at USD $1.99 (or regional equivalent) per car."
Rocket League also released a trailer of the Aqua-Dome update. The trailer shows the new cars in action as well as the new arena. The cars aren't free however but the Aqua-Dome map is. We'll update you when the developer releases info regarding the release date of the new free update.
Rocket League is a vehicular soccer video game. Psyonix developed and published it. The game is available on Microsoft Windows and PlayStation 4 since July 2015. Furthermore, a version for Xbox One and beta versions for OS X and Linux was released in 2016.
Stay tuned to MobiPicker for more news regarding the Rocket League October Update.