Snow Day, Rocket League hockey game mode that was introduced for the holiday season should've been just a limited time experience. But because gamers loved this mode it will return and become a regular part of online playlists.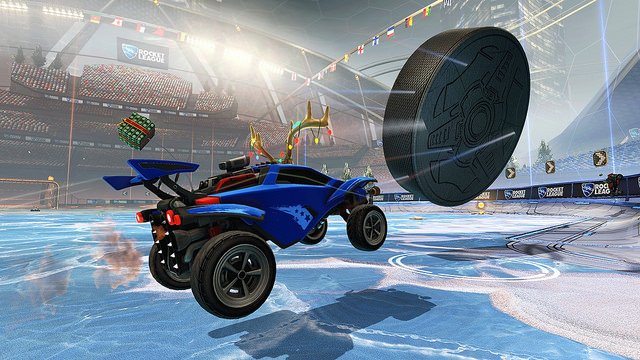 Developers of the game Psyonix studios said that "Subjectively, this mode is AWESOME, and the seemingly-small change from ball to puck makes an enormous difference in strategy, timing, and teamwork. Note that this mode will not replace any current Playlist in any way, and will instead join the existing football (soccer) modes in non-competitive online play."
As you can see, there will be no hockey mode in competitive playlists, but that could change if the mode stays popular. Xbox players, who saw the release of the game a couple of weeks ago will also receive hockey mode on a permanent basis. Guys from Psyonix said that Xbox One edition of the game is little behind when compared with PC and PS4 editions, but all three versions should be completely on the same level by April.