Rocket League, everyone's favourite game about cars trying to play football, will be getting a physical release soon, so you can put it on a shelf alongside other eminent games featuring cars trying to play football. The physical edition, titled Rocket League Collector's Edition, will be coming out for the Xbox One and PlayStation 4 on June 24th in Europe, and July 5th in North America, Psyonix has announced. Europe getting a game before North America? Truly we live in a bizarro world.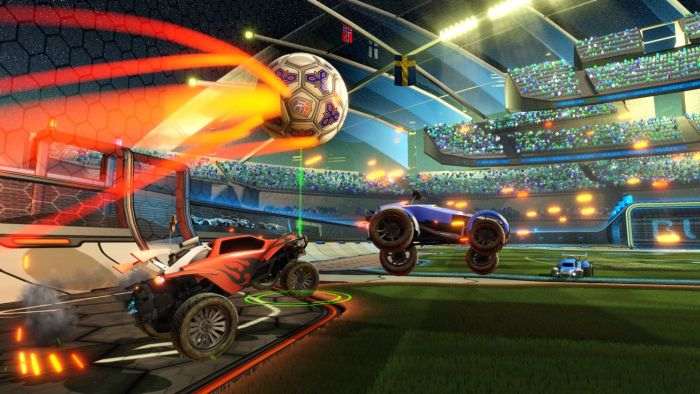 The Collector's Edition was possible thanks to Italian publisher 505 Games (which probably explains why Europe gets it first), and it includes all the expansions released for the game to date. It will also include four brand new vehicles that will make their debut in this physical version of the game. Rather spiffy, if you ask me.
Rocket League, originally launched as a downloadable game on the PC, soon became a runaway indie success story, eventually making its way to consoles. The game is also notable for featuring cross-platform play between PC and PlayStation 4 and separately, PC and Xbox One. If Sony were to accept Microsoft's invitation, there might even be cross-platform play between all three consoles, which would be a first-of-its-kind, if I am not mistaken.
Are you going to get Rocket League's physical edition? Let us know in the comments below.