Japan-based Sharp Technologies has designed a peculiar, yet interesting robotic smartphone called RoBoHoN. It is an Android based smartphone but its design and texture make it stand out in the crowd.
A camera, a projector, a mic and an LCD screen are embedded at the back of this tiny bot.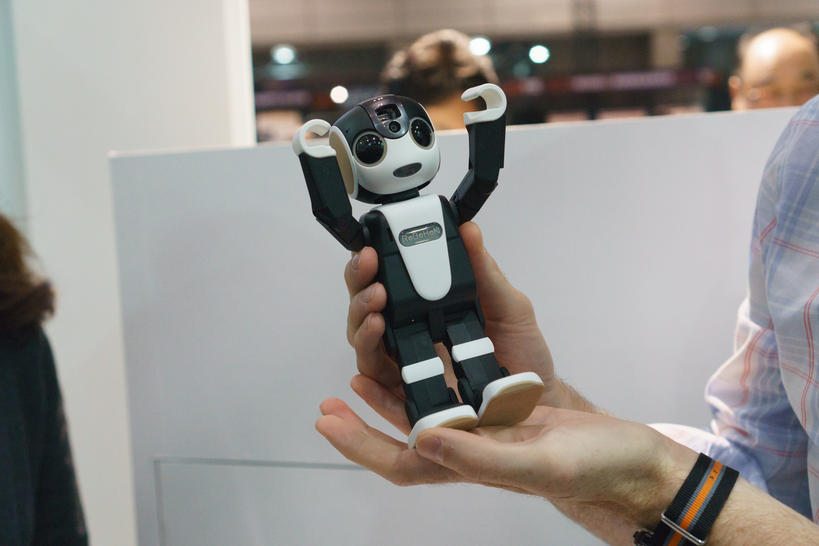 According to company, the robot is 20-centimetres tall. It is also equipped with a facial and voice recognition system. The RoBoHoN is an always happy robot that can do everything that a normal phone can, from making and receiving calls to receiving emails.
RoBoHoN, your new robotic friend is basically a smartphone. It can read messages and answer with a dictated reply. We can also take pictures and selfies with the use of this unique bionic person.
This cyborg showcases emotions as well, and this is not fake news. If any picture on the smartphone makes you sad, the Robot will tell you, It's OK, and that he likes you. Isn't that dainty?
Specs-wise it might be a bit low-end. There is just a 2-inch screen, with a 320×240 pixel resolution, and a Snapdragon 400 chip, that isn't actually up-to-date.
After reading to all this and the robot got your attention, then let us inform you that Sharp is planning to launch this unique masterpiece during the first phase of 2016.