The well-known couple Robert Pattinson and Twilight actress Kristen Stewart have been known to reunite and their fans are going head over heels on this news. But this seems to be a rumour and the fans are going to get a shock for their life.
The now girlfriend of Robert Pattinson is FKA twigs and they both are happily engaged. However, everything is not merry in their gala land as FKA caught her fiancé's phone with the call list filled with Kristen Stewart's number. This has not only annoyed her but has also led to tremors in their marriage proposals.  The latest video of Rolling stones starring Kristen Stewart has attracted many positive views and her ex has not been far away in commenting over it as well. Seems like he cannot get over her and is completely impressed by her performance in the music video and wants to win her back.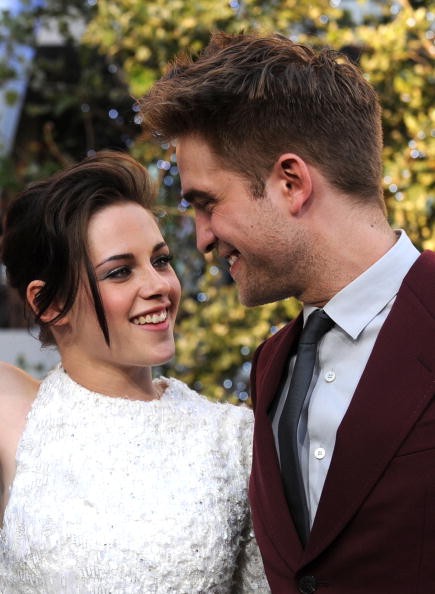 The news is that the Twilight couple will not be seen in the next movie and this has dismayed the fans quite badly. However, despite of them not featuring together in the movie, it is said they have reunited secretively and is not known to many. But are these movements updated to his now girlfriend cum fiancé FKA Twigs? Reports are that FKA has been communicating with Robert and finding out why his phone had calls from Stewart and whether everything is still fine in their life.
The shutterbugs are all the more active to get the news and images of the now couple and the ex-lovers to clear the air over these rumours. However, nothing has been clear yet and the media is waiting for an official announcement from either of the actors stuck in an unexplainable love spat. Not clearly a love triangle but the actor seems to be mum about the whole saga.