Riverdale Season 2 has been renewed and is set to premiere on Oct.11 of this year. Fans of the series are super excited to know what happens to Luke Perry's Fred Andrews as he is shot in the Season 1 finale.
The penultimate episode of Season 1 has also teased the return of Veronica's father, Hiram Lodge. In Season 2 Hiram will be played by actor Mark Consuelos. Meanwhile, the filming of Riverdale Season 2 has begun and names of the first three episodes are released. Read to know more.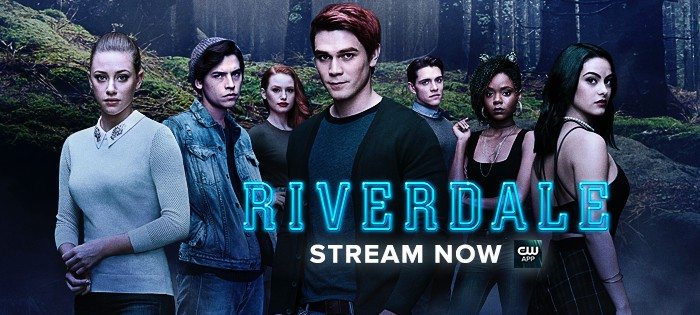 Name of the Episodes of Riverdale Season 2
Riverdale Season 2 premiere episode is titled as "A Kiss Before Dying." Episode 2 is called "Nighthawks" and Episode 3 is titled as "The Watcher in the Woods," reported Cosmopolitan. The title of the premiere episode teases that perhaps, Fred Andrews is no more in the next season.
Moreover, he was also missing from the Instagram picture of the table read of Season 2 dropped by actress Mädchen Amick aka Alice Cooper. This further drops the possibility that perhaps the gunshot took his life away. Nonetheless, this is just a possibility.
Production Status of Riverdale Season 2
The production of Riverdale Season 2 has started. This has been revealed by the pictures shared by showrunner Roberto Aguirre-Sacasa on his official Twitter account. Watch the pictures below:
Here we go. Season Two of #Riverdale is officially underway! Are you ready? pic.twitter.com/tPvMcRzv8t

— RobertoAguirreSacasa (@WriterRAS) May 23, 2017
The family has gathered ?‍?‍?‍? Here we go for #Riverdale season2!! Our table read of eps 1,2&3 were EPIC you guys ?????? @thecwriverdale pic.twitter.com/sncSMuLgfE

— Mädchen Amick (@madchenamick) June 21, 2017
Hiram Lodge Debuts In Season 2
Veronica's father Hiram Lodge is set to make his debut appearance in Season 2. According to the showrunner, "Hiram is a family man, he loves and treasures his wife and especially his daughter," he continues, "But there's no denying that we've built up someone who has very dark dealings and who has a criminal past.
The EP also adds, He's operating at a much higher level and has tentacles everywhere. The questions will be: Is Hiram truly reformed? What does he want? How does Veronica figure into his plans? How will Archie figure into his plans?" reported Entertainment Weekly.