The world is an evidence of Rihana's multiple talents. The singer has burned the floor with her dancing, singing and above all her versatility to rock anything that she does in front of the camera. Proving her mettle again, Rihanna who is at present not so active in the singing industry is trying to do something different and outshine her own brilliance with the Bates Motel show.
In a recent episode of Bates Motel, Rihanna who plays the role of Marion did a sex scene with her boyfriend, Austin Nichols and, sweet lord, she just rocked it with crazy energy blazing in the form of exclusive chemistry on screen. Making her fans go gaga over her again, the scene has crossed all the definitions of raunchiness. She flashed her beautiful body with grace and owned every moment of the scene shot further giving both intimate and body goals to people sitting all across the globe.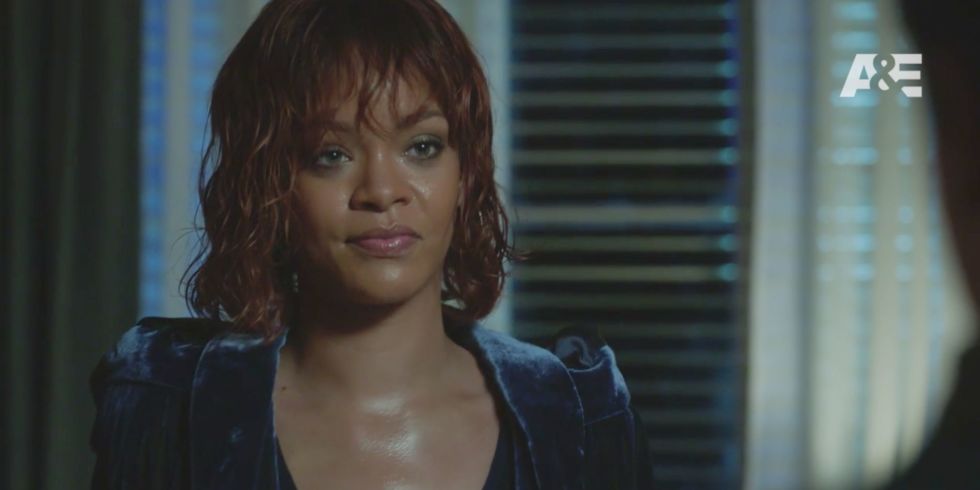 The infamous scene did boost the ratings of the show and also gave fans a treat of Rihanna's raunchy avatar. When Rihanna was asked about how did she feel while watching herself after the scene in a recent Facebook live session, the singer-now-actress revealed that she had to take two tequila shots in order to prepare herself to see the scene. She further said that she wasn't able to watch herself go this bold and make out with someone else. Well, all of this is a part of work we can say and conclude that she did an awesome job at it. "Bates Motel" Season 5 airs at 10 PM every Monday night in A&E. Stay tuned with us for more updates.