Rick and Morty fans have been eagerly waiting for the next season to arrive since the second season ended in October 2015. However, the creators of the show surely surprised fans when they aired the first episode of Rick and Morty season 3 on April Fools Day. Prior to this, the creators even tweeted that they will air the first episode on April 1, but no one believed that as they thought of it to be an April Fools Day joke. But the episode was actually aired on the official website of Adult Swim, which left fans in a surprised state.
Rick And Morty Season 3 First Episode Aired On April Fools Day 
After the first episode aired, many fans started wondering when the next episodes are going to arrive. However, they were surely disappointed after they found out that the remaining episodes will be aired in July 2017. The creators claimed that the first episode was aired early so fans can have a taste of what the upcoming season is going to feature. Whatever the case is, the first episode was without any doubt, an amazing one as it has been declared as the best Rick and Morty episode so far.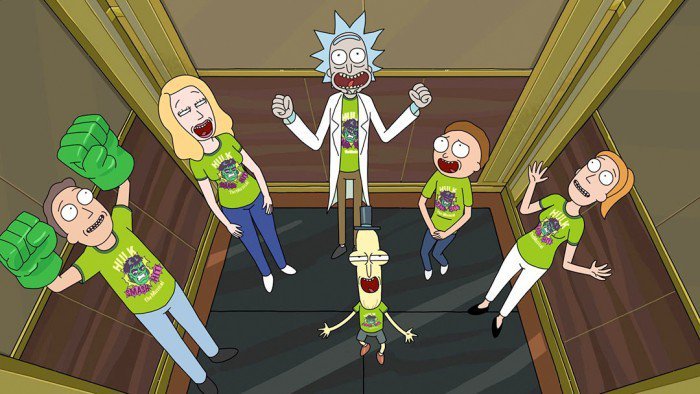 Old Characters To Return In Rick And Morty Season 3
While fans wait for the remaining episodes to arrive, many rumors and speculations regarding what the remaining episodes are going to feature surfaced, thus giving an increase to its hype. Recently, it was reported that some old characters from the previous two seasons are going to make a return in the third season. The creators of the show are currently trying their best to make their fans happy and to do that, they are planning to bring back some old faces. Squanch was the first character who was featured in the first episode. Fans are also waiting to see Krombopulos Michael. Despite the fact that the character was accidentally killed in the previous season, fans are still hoping to see him in the next season.
What It Means For Earth To Be Under Galactic Federation's Control 
Along with this, the third season of Rick and Morty is also going to reveal what it means for Earth to be under the control of the Galactic Federation. It is said that various changes will occur to Earth now that it is under Galactic Federation's control. Their control is going to provide more opportunities to the Earthlings, but this will come with a heavy price.
Rick And Morty Season 3 Release Date 
Rick and Morty season 3 will return in July 2017. Let us know if you're excited about it or not in the comments below.