Titanfall 2 players are sure to have a very interesting summer indeed. This is because Respawn, the game developer, has announced that it will be releasing more DLCs for the game. Best of all, while players can expect for the DLCs to come anytime in 2017, it also teased there are even more contents to arrive between April and June.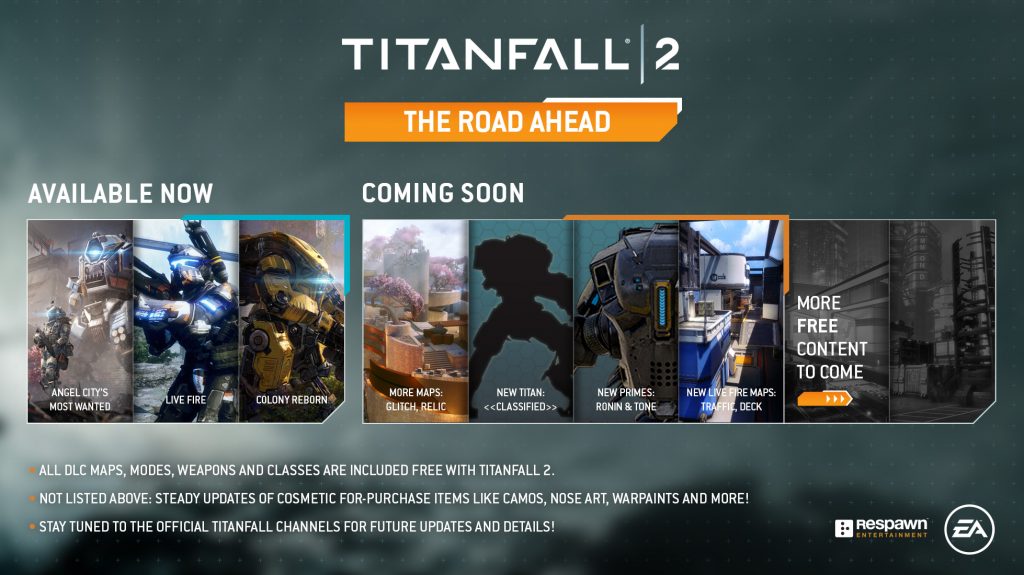 According to EA, in the next few months, Respawn will be releasing a new titan for the game. Furthermore, two Prime Titans will also be introduced: Tone and Ronin. Unfortunately, these two Prime Titans will need to be purchased separately. In addition to the new titans, the game developer will also release a total of four maps, two for general game and two for Live Fire mode.
In the coming months, Respawn will also introduce a few changes to the Titanfall 2 multiplayer gameplay. Pilots will be able to equip new executions while the Gen cap is increased to 100. Private matches will also be able to use Live Fire and Coliseum as selectable modes.
Speaking of game modes, Titanfall 2 will also gain a Marked for Death mode. Presumably, this mode is where a specific titan will be the target for all players. Finally, there will also be some minor changes in the matchmaking process like the estimated wait time for each game.
So far, Respawn has released a total of three DLCs for Titanfall 2. And just like the previous ones, the upcoming DLCs will also be free of charge. The only question now is when the actual release of the new contents will be.
At the moment, Respawn is yet to make an official announcement of the release. However, since the developers have already said it, it would be sometime between April and June. For now, all that can be done is wait for the official release.
Are you excited for the new Titanfall 2 DLCs? Do let us know in the comments section below.