In our Resident Evil 7 new ending guide we will teach you how to get the brand new ending that was added to Resident Evil 7 Twilight demo. Just follow the guide step by step to get the new ending. Resident Evil 7 demo continues to impress its audience on the PlayStation 4. Though no action has debuted in the demo so far but we do know the game will be played from the first person perspective.
The game appears to be an Amnesia and Outlast hybrid. There is also gun shooting but you will probably have to hide more and confront enemies less. Recently, some screenshots from the game's TGS 2016 demo were leaked. These were from the PlayStation 4 Pro and show some really interesting never-before-seen features. You can check them out too. Let us know what you think of our Resident Evil 7 New Ending Guide. We also did a piece where we detailed all the new changes brought to the game after the update. Be sure to check those out too.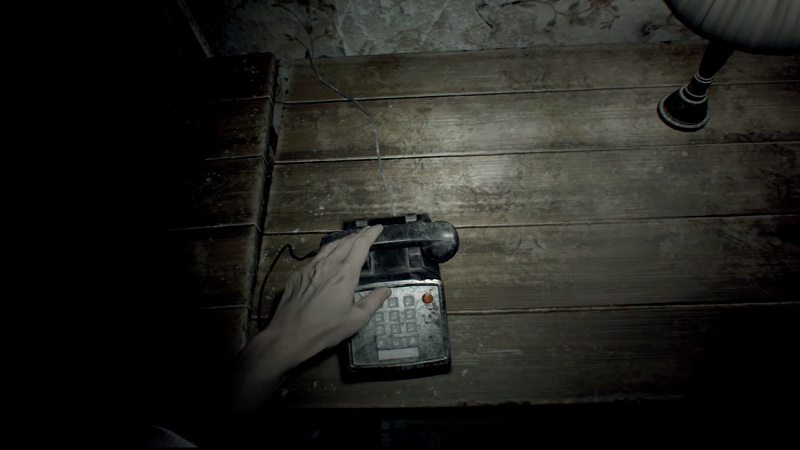 Resident Evil 7 New Ending Guide – Follow these steps
Get to the attic by pulling the lever in the fireplace. This needs to be done first before anything else. Otherwise, you will not get the ending
There will be a secret entrance by the fireplace after you pull the lever
Look for a fuse in the secret area. It should be in a fuse box
Go upstairs
Press the button
Attic stairs will come down from the ceiling
Now follow the same process you did for getting the phone ending before. Nothing's different here
The phone will ring and you will receive a message. This one will be different
"Just remember: all doors can be opened. If they couldn't, they wouldn't be doors, but some doors must remained closed for now."
This could be pointing towards the new door and window we saw in the Resident Evil 7 Twilight demo
Jack Barker will appear and the demo will end
"The end of the path is near"
Let us know what you think of our Resident Evil 7 New Ending Guide.