Resident Evil 7 has hooked us since its E3 reveal. The American horror tale Capcom is looking to tell in its return to survival horror is something we never knew we wanted. Having got the chance to spend a couple of days with the Baker family in their decrepit estate, we can't stop thinking about the game. The experience is as captivating as it was way back in 1996.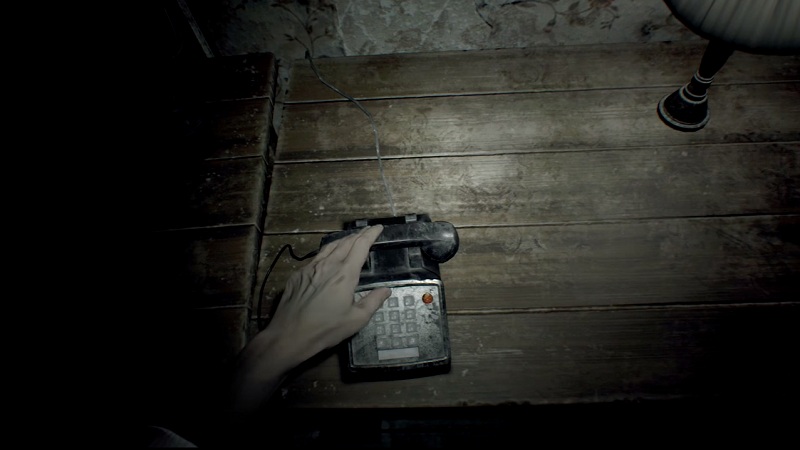 Resident Evil 7 is going to be what the original game was for the series
Our time with Ethan and the Bakers begins at the dinner table. Decaying internals, which presumably belong to previous victims, decorate the crockery. To Ethan's immediate right is Jack – the Baker's Jason Vorhees. Next to him is Marguerite, the most evil step-mum you'll ever encounter. Then there's Lucas and the ever-asleep Aunt Ruby.
After Ethan refuses to eat, it kicks off. Marguerite screams, "You're a son of a bitch!" and storms out. Jack stabs Ethan in the mouth after cutting off Lucas's arm. In the trailer, his arm remains intact due to global content restrictions, director Koshi Nakanishi later informs the audience. As Jack is about to slit your throat, the phone rings, and everybody leaves, except the sleeping Aunt Ruby. After escaping Ethan's restraints, you're able to explore the house free of this crazed family.
The plot may seem cliched but we're confident Capcom can pull it off. All that is left now is to wait for the official release. And, no doubt, Resident Evil 7 won't disappoint.