Capcom's new survival horror game has new plot details revealed by ESRB rating board for a few minutes after being taken down. However, the screenshot of the ESRB description is available and attached below. (via IBTimes)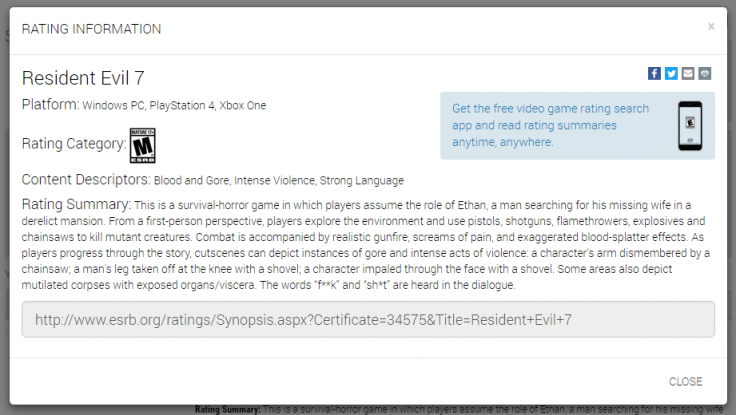 The game will focus on protagonist Ethan who will be searching for his wife in a derelict mansion. The game is a direct sequel to Resident Evil 6 and had a demo released earlier this year. The demo was exclusive to the PS4 and allowed players to use the new VR headset to navigate a derelict mansion while being stalked by a shadowy figure. Another demo shows gameplay from the perspective of a woman most likely to be the person the main character is searching for. The gameplay appears to be from the first person perspective and appears to have a lot similarities to Amnesia and Outlast. The game will let players use pistols, shotguns, flamethrowers, explosive and chainsaws to take on mutants.
Resident Evil 7: Biohazard is set for release on PS4, PC and Xbox One on 24 January 2017.