We have noticed that the recent teasers for Resident Evil 7 have these images at the end of them that could be hinting at something related to the Resident Evil 2 Remake. This caught our attention and we believe Capcom might drop a major bombshell regarding Resident Evil 2 Remake Release Date soon.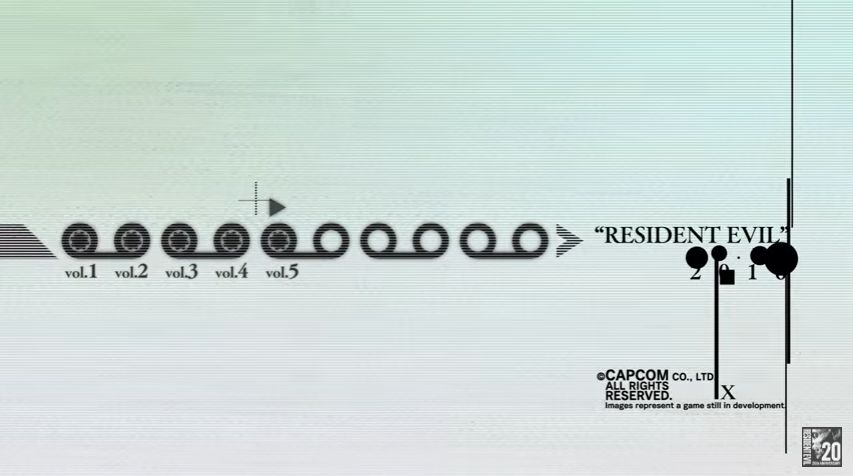 Resident Evil 2 Remake Release Date speculations
Everyone wants to see the Resident Evil 2 Remake. It is easily one of the most anticipated remasters of our time. The game was quite popular back in its day and so it makes sense that Capcom take full advantage of it now that its popularity has gone sky high once more. Capcom's upload schedule for the Resident Evil 7 mini teasers is key and very related. If you notice, they release two trailers per week. This is significant but our speculation isn't entirely based on that but on images in these trailers.
At the end of each teaser there is the image of two cassette reels. At the end of the Volume 1 teaser, the first reel was filled and, at the end of the second one, the second reel was filled and so on. Now this means that there will be ten teasers in total with two each week. Now, if you notice at end of this trail of reels you will see Resident Evil with the number 2 slightly botched out. This could be referring to the release date of Resident Evil 7 but we already know that. So, does it mean it's a hint towards a Resident Evil 2 Remake Release Date? Who knows but we'll keep you updated if we get any more info.
Resident Evil, known as Biohazard in Japan, is a survival horror video game based media franchise created by Shinji Mikami and Tokuro Fujiwara and owned by the video game company Capcom
Stay tuned to MobiPicker for more news, updates and rumors.