The Indian telecom industry has gone into a disruption mode after Reliance Jio announced the commercial roll-out of its services in India.  What started as a 45-minute speech by Ambani ended up in wiping out Rs 12,000 crores in market capitalization for Bharti Airtel. And very soon price war began when Airtel, Vodafone, and Idea Cellular began to slash tariffs to compete with Reliance Jio's "disruptive" plans and offers. The latest competitor aiming to beat Jio with its unique offerings is none other than our very own state-run carrier – Bharat Sanchar Nigam Limited a.k.a BSNL.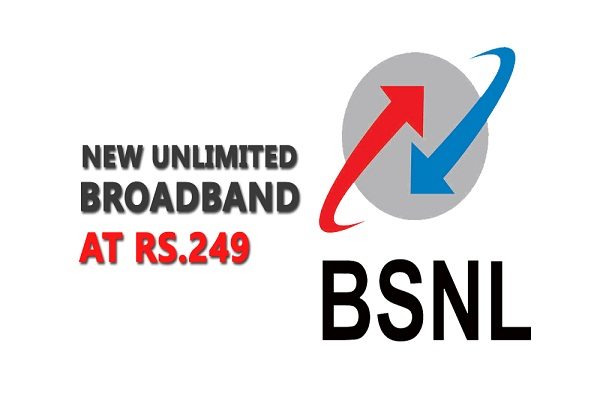 BSNL has launched a new offer for wireline broadband services at just Re. 1 per 1GB. This works out much cheaper than Jio's Rs. 50 per GB plan. BSNL's new offering is called "Experience Unlimited Broadband 249" (BB249) and is a postpaid plan offering 2Mbps speeds up to 1GB and 1Mbps thereafter. If you happen to use about 300GB of data every month, you are effectively paying about Re. 1 per GB. The best part of this offer is that it's actually unlimited and there's no FUP.  The offer is applicable to all new customers in all circles.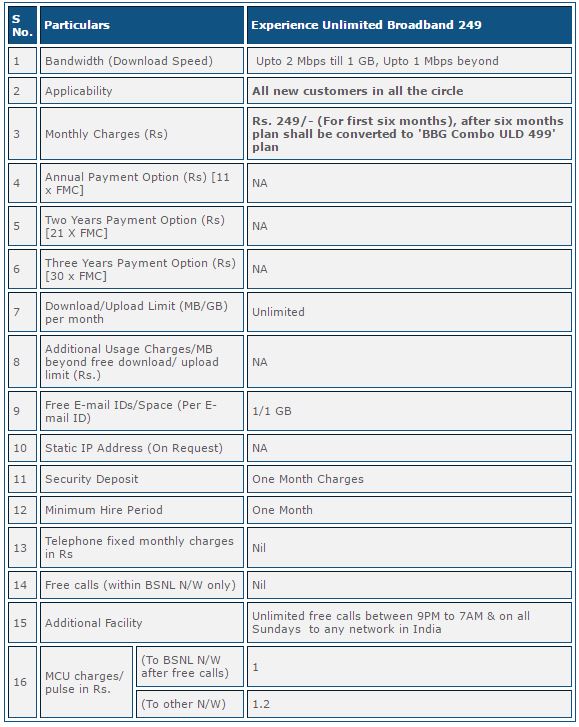 BSNL will offer this plan from September 9, 2016 and will waive installation charges during the introductory period. But as all good things come with a catch, this plan is valid only for a period of 6 months and is applicable only to new customers. Post 6 months, users are required to migrate to one of the regular plans (similar plans like ULD 499 offering 2Mbps up to 2GB and 1Mbps thereafter). The BB249 plan will also offer unlimited free calls between 9pm and 7am on Sundays to any network in India. Outside the free call timings bracket, you will be charged Re. 1 per 3 minutes for all BSNL network outgoing calls and Rs. 1.2 per 3 minutes for all other network outgoing calls. To opt for this plan, you will have to pay one-month security deposit.
Following Reliance Jio's announcement, slash in tariffs for broadband and data was imminent. With Airtel, Vodafone and Idea Cellular already slashing prices, it looks like BSNL doesn't want to be left behind and is doing its best to retain market share. The swift response to Reliance Jio's disruptive plans and subsequent announcement by BSNL about BB249 plan has come as a pleasant surprise to Broadband users in India. However, it remains to be seen whether the 2Mbps speed six-months-only-plan is enough to attract customers. It's quite interesting to see the major players in broadband space coming up with their own strategies to retain their market share in the ever-changing Indian telecom and broadband landscape.