Ever since Reliance Jio announced the commercial roll-out of its services in India, the Indian telecom industry has gone into a disruption mode. Reliance Jio launch has started a price war in the telecom space, reports Economic Times. Airtel, Vodafone, and Idea Cellular have begun to slash tariffs to compete with Reliance Jio's "disruptive" plans and offers.
Given the shift in dynamics brought about by Reliance Jio in the Indian telecom industry, if Airtel, Vodafone, and Idea Cellular continue to charge exorbitant prices for their services, they will soon become extinct. Whenever disruptive tariffs are introduced, it follows from simple logic that the competitors must reduce prices to survive and retain their market share. And by slashing prices, it looks like Airtel, Vodafone and Idea cellular are doing all that they can to compete with Reliance Jio.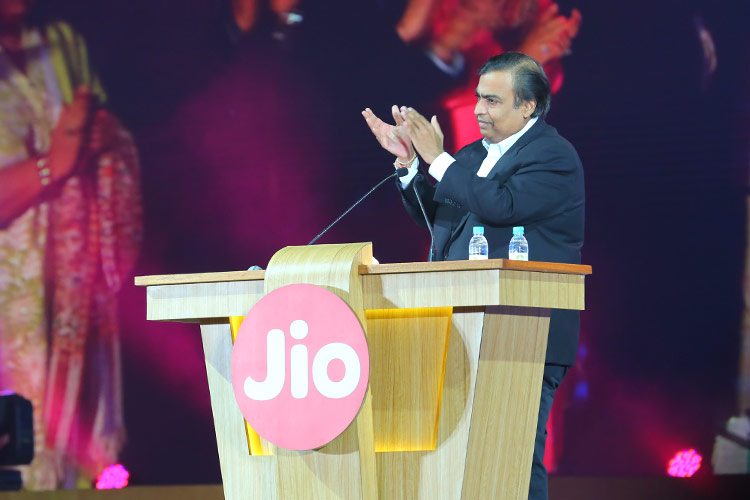 One of the executives of a top operator told Economic Times – "It's back to tariff game now". He expects the competition will respond depending on the kind of uptake Jio will have in terms of gaining subscribers. And the subscriber targets set by Jio are lofty. Ambani has already set the target at 100 million subscribers in the shortest time possible.
Meanwhile, Rajan Mathews, Director General of GSM industry body Cellular Operators Association of India thinks that the competitors could match Jio's launch offerings. "The battle lines have now been clearly drawn. You have Jio with Reliance Communications, Aircel and MTS on one side and Bharti, Vodafone and Idea Cellular on the other," he said. While some believe the slashes in tariffs are imminent, others believe this will take place on a more cautious note. "Immediate reaction is to carefully study the kind of impact Jio will have and respond as fast as we can, but we don't want to jump the gun," a senior executive of one of the operators told Economic Times.
The slash in prices comes as a welcome change for users in India. Competition is always good for the end-user, since it inevitably brings cost-effective services and products. But in the case of a telecom industry, what's good for customers may not be good for the industry itself, considering the fact the telecom industry sits on about INR 35,000 crore debt. That's a staggering amount of debt!
One other executive questioned how long Jio will be able to sustain their model. "The quality of service is good and so are data speeds at this point of time, but will Jio be able to sustain it?" he asks. Whether or not Jio will sustain its revenue models in the days to come, one thing remains certain – the price war will bring down tariffs considerably. The battle has just begun!