Ever since Reliance Jio created a ripple in the Indian telecom market by unleashing its disruptive 4G data plans, rival telcos seemed to have struggled really hard to come up with a fitting response that could minimize the damage inflicted on them.
In the recent past, we have seen almost all major telcos slashing their data tariffs significantly, Idea being no exception to that trend.
The company had recently introduced a price cut of up to 67% on all existing 3G and 4G data plans. Following the price cut, Idea subscribers were able to avail 10GB 3G/4G data at just Rs 990, 2GB at Rs 349, and 3GB at Rs 649.
Apart from that, Idea also rolled out special Freedom packs for its prepaid users starting at Rs 100 per 300MB 2G data.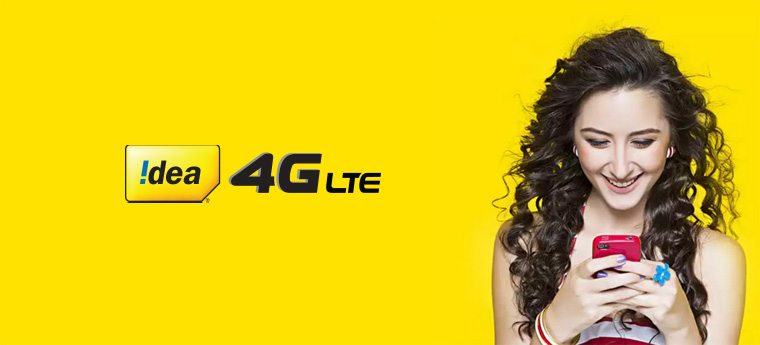 While the lowered prices were indeed beneficial to existing customers, they seemed to have failed to yield the intended results as RJio's tariffs were still significantly more attractive.
With that challenge in mind, Idea has now announced a new Re 1/ 4G data plan.
How useful is Idea's Re 1/ data plan?
As tempting as it may sound, there is a big catch that makes the offer far from being the ideal RJio alternative to Idea customers. The only good thing about the plan is that there is no data cap, meaning you can use as much data as you want by spending just Re 1/.
But the catch is – you get only one hour to do that. Yes, the new Re 1/ unlimited 4G data from Idea Cellular is valid for just one hour.
Nonetheless, it would still make an awesome deal if there were no more restrictions on it. However, the fair usage policies put in place by the company dictate that once a particular Idea number has availed the Re 1/ offer, it will no longer qualify for the same again. Simply put, each Idea number get to use the Re 1 unlimited 4G data plan for only 1 hour.
Also, the offer is valid only for existing Idea customers with a 4G SIM card and 4G compatible smartphone.
How to activate the new Idea Re 1/ 4G data plan?
If you qualify all these criteria, you can simply dial 411 from your Idea number and follow the instructions to get unlimited 4G data on your mobile for one hour. Just make sure that you have at least Re 1/ talk time balance as it will be deducted instantly.
While the aforementioned fair usage policies render the new plan pretty much ineffective for regular internet users – especially those who download a lot – it still symbolizes the positive development that telcos are finally ready to push the limits on an increasingly intense tariff war.