Starting today, Reliance Jio's services are available to everyone across the country. Mukesh Ambani, the head of Reliance Jio, introduced the multi-billion dollar telecom project last week. The company plans to garner 100 Million subscribers in the shortest time possible.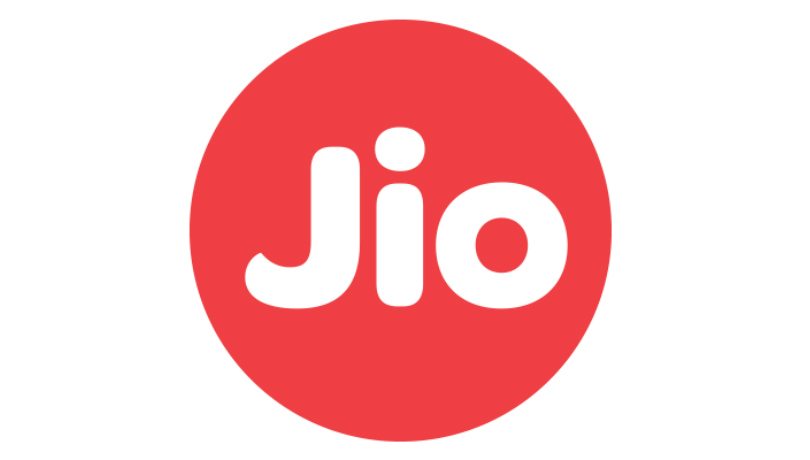 Earlier, the service was available to select users, but from today, anyone can apply and get a Jio SIM card. As part of the welcome offer, users will get all services free until the end of this year.
At the launch event last week, Ambani unveiled the tariff plans for Jio services which included free voice calling and messaging for the first time in Indian telecom industry. Users will only pay for data on this 4G-only network. The tariff plans are amazing compared to available plans from other networks. Here, we are covering few basic tips which every user should know.
How and Where to Get a Free Reliance Jio SIM card
The first thing you need to do is get your hands on a Jio SIM card. You can do that by visiting Reliance Digital and Reliance Mini stores across the country. You can locate your nearest store by visiting here. As far as valid documents to get a Jio SIM are concerned, official Jio websites says –
Valid Proof of Address, Proof of Identity documents and a passport size photograph. Also carry your Offer Code generated on MyJio app. Additionally, to avail Jio Postpaid SIM, you must also provide an existing mobile postpaid bill.

Note: Postpaid Bill generation date should not be older than 3 months from date of application and your address should be clearly visible.
Reliance Jio Plans
The voice calling and messaging services are free under every prepaid and postpaid plans. The plans start from 149 Rupees and go up to 4,999 Rupees depending on the data usage. Following is the detailed sheet: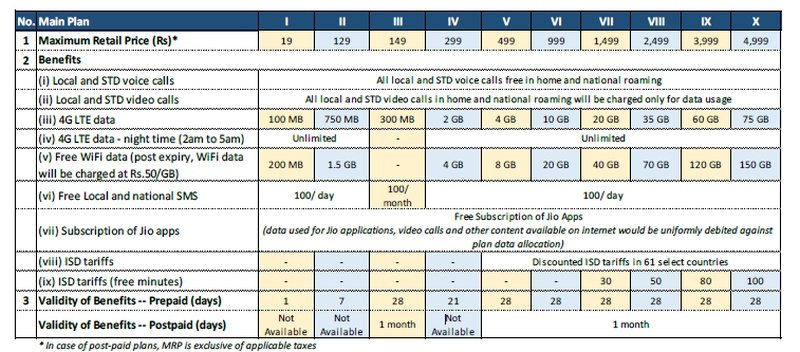 The postpaid plans are pretty similar to the prepaid ones, and you can check them HERE.
Reliance Jio Phones
This is a 4G-only network so it's mandatory you have a 4G smartphone with you. Even the voice calls are made using VoLTE (Voice over LTE) technology. This means even if you have a 4G handset, you might not use the services if VoLTE isn't supported by your phone. Even though Reliance Jio is offering its JioJoin app as a workaround, we recommend getting a supported phone for the complete experience. The supported smartphones list can be found at the reliance stores.
Reliance Jio MNP
Starting today, you can also port your existing mobile number to Jio network if you want. But, we suggest, trying out the network with a new sim before going all in. Still, if you plan to make the shift, read detailed article on Reliance Jio MNP.
Reliance Jio apps and Services
The most understated thing about the Reliance Jio project is its apps and services. These will become an integral part in the coming times. You can stream music, watch videos, live television and much more right on your handset. These services too are free until 31st December.
Reliance Jio has launched in the biggest possible way, and it will be interesting to see how the service pans out among the early.
Hope this post clears most of your doubts regarding Reliance Jio Network. For other queries, post in the comments section below.