Xiaomi Redmi Note 4 has officially been announced, and from the looks of the specifications and price tag, it's definitely a phone to have when it officially lands in different markets. To make you more familiar with the smartphone, here are some pointers and tips to know before you set out on your journey to purchase the affordable smartphone.
1. There are a total of two models, with two differences between them
During the announcement, Xiaomi stated that there are going to be two models landing and there are two primary hardware differences between each model; the internal storage and RAM. What Xiaomi has done with its previous smartphones belonging to the Redmi lineup is the higher that RAM present in the smartphone, the higher its internal storage. Having more RAM in an Android smartphone is always a welcome feature and more storage is an even better gift from the company.
So what are the differences that you should be looking out for when purchasing a Xiaomi Redmi Note 4? The base storage model comes with 16GB of onboard storage, while the second model comes with 64GB. Here are the juicy bits: the 16GB model will only be limited to 2GB of RAM, while the 64GB storage model will be getting a 3GB RAM upgrade. It's quite disappointing to see that Xiaomi didn't put 3GB of RAM in the base model, but when you have a smartphone that comes with a very affordable price tag, you too would be forced to make sacrifices that you know will tick off the customer. The situation isn't all too bad though.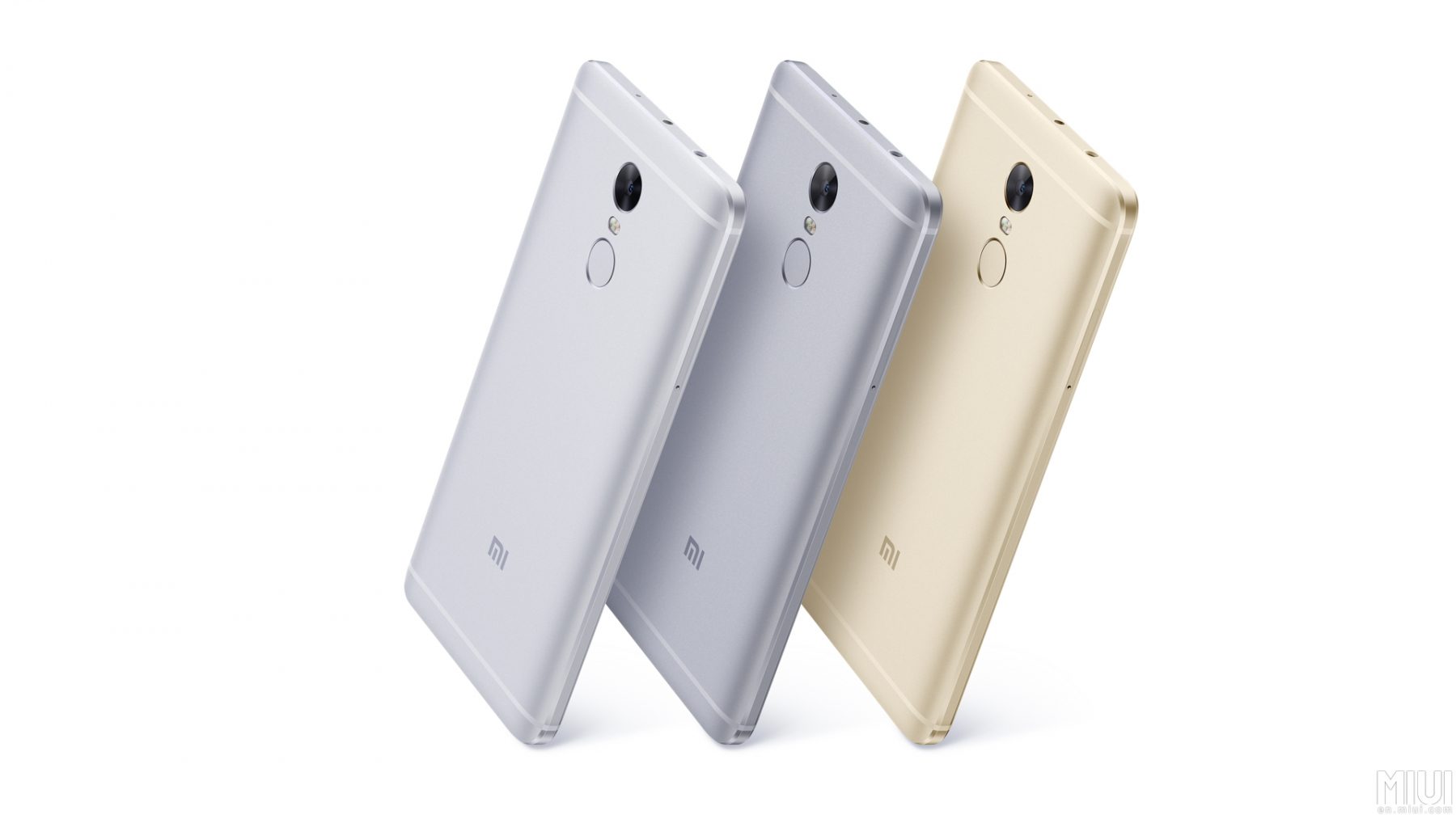 Believe us when we say this, lots of people are able to live comfortably with just 16GB of internal storage in their smartphones, so the 64GB of storage is actually intended for power users. We'd recommend that if you are used to opening up a massive number of apps on your smartphone, then the 3GB RAM model will come in very handy in a vast number of situations. For those looking for the pricing details of 16GB storage model, you'll be very pleased to hear what Xiaomi has in store for you.
2. The display is not as bright and rich with colors as you would have hoped it would be
In other words, it's not an OLED panel, and for comparison purposes, the Redmi Pro features such a display, while the Redmi Note 4 sports an IPS LCD panel. We also forgot to mention that Redmi Pro is much more expensive than this smartphone, and the little changes such as the addition of the OLED adds up to all of those prices. The IPS panel on Redmi Note 4 is not terrible by any means and Xiaomi has also pointed out several advantages of using such a display combined with the added features present when the phone officially goes on sale.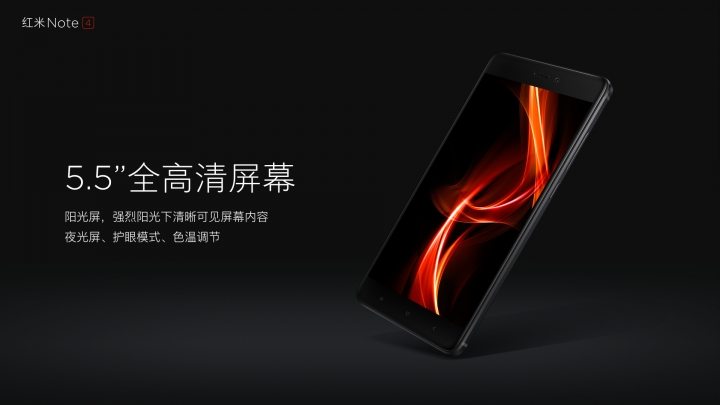 According to the manufacturer, the display will dynamically change according to the surrounding lighting and the phone also carries a reading feature that will reduce eye strain when you're reading any form of news and large pieces of content on your smartphone. The only difference here is that the display you will see in front of you will not produce sharper images than the Redmi Pro, and that's only because of that OLED panel.
3. Redmi Note 4 packs a lot of firepower for the price it's going to be sold for
Having a 10-core processor inside a chipset is no laughing matter and MediaTek's Helio X20 is able to deliver sufficient firepower when it's compared against Samsung's Exynos 7420. It will fail in pure performance and efficiency numbers against a Snapdragon 820 and Exynos 8890, and that's due to its 20nm manufacturing process, which consumes a lot more power compared to 14nm FinFET.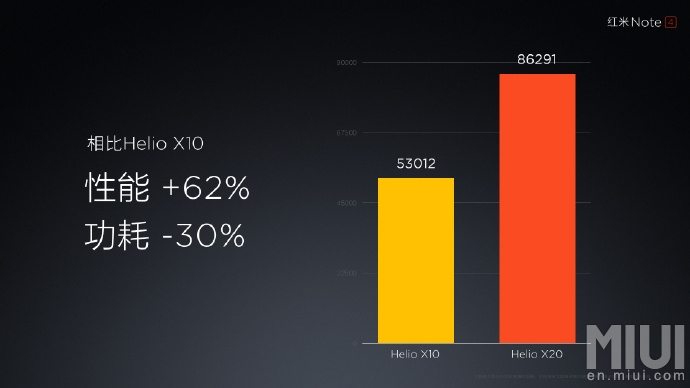 Here is the processor configuration of the Helio X20 chipset:
2 x Cortex-A72 @ 2.1GHz – 2.3GHz
4 x Cortex-A53 @ 1.85GHz
4 x Cortex-A53 @ 1.4GHz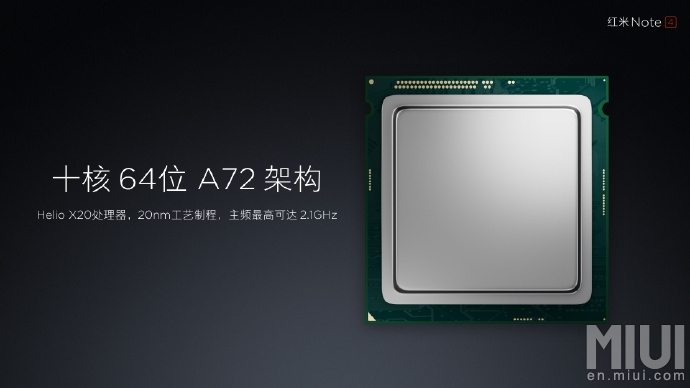 It hasn't been detailed the frequency of the Cortex-A72 cores, but with phone only just getting announced, it will take a while for complete details to start coming through. The Cortex-A72 will be taking care of the more demanding tasks, while the low-powered Cortex-A53 will be taking care of tasks that do not stress the chip out. The only drawback of having so many cores is that Redmi Note 4 will end up consuming a lot of power, but that should be the least of your worries, and you will find out why.
4. The phone packs a huge battery capacity, despite its thin frame
It's understandable that we don't see many flagship phones with large battery capacities, most probably because of the manufacturer's decision to improve other areas of the handset, and sadly, those areas does not include the battery life. Fortunately, Xiaomi has recognized the error of manufacturers and though the Mi5 only features a 3,000mAh battery, Redmi Note 4 features a huge 4,100mAh battery capacity. Xiaomi hasn't detailed the average battery life you will be able to get out of the smartphone, but looking at the capacity of the cell, it will easily be able to last you for an entire day.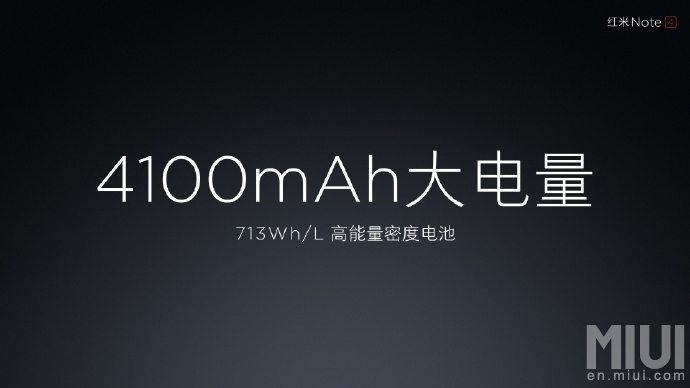 5. If you're going to be using two numbers, then you should purchase the 64GB storage model
As mentioned above, there are two storage models, a 16GB storage version, followed by a 64GB one. If you're low on storage on a Redmi Note 4, then you can always upgrade that existing storage with a microSD card. Unfortunately, Xiaomi's latest smartphone features a hybrid SIM tray and if you're not familiar with the term, let us help you out. A hybrid SIM allows you to either place a single SIM card and a microSD card, or two SIM cards. You cannot have it both ways, which is why it is extremely important to know how you're going to use the smartphone according to your needs.
If you are using more than one number, then it's recommended that you purchase the 64GB storage model. Purchasing the 64GB model will not only grant you with a higher amount of storage for the safekeeping of your data for when you need it the most, but you will also have more RAM at your disposal, and that's always a good thing. Besides, storage cards are prone to failure every once in a while, because consumers often skip out on purchasing a reliable one. In extremely rare cases, an expensive and reliable storage card will fail, but we've not heard reports of the internal storage of the smartphone ever failing, and that's where the 64GB model will give you an advantage.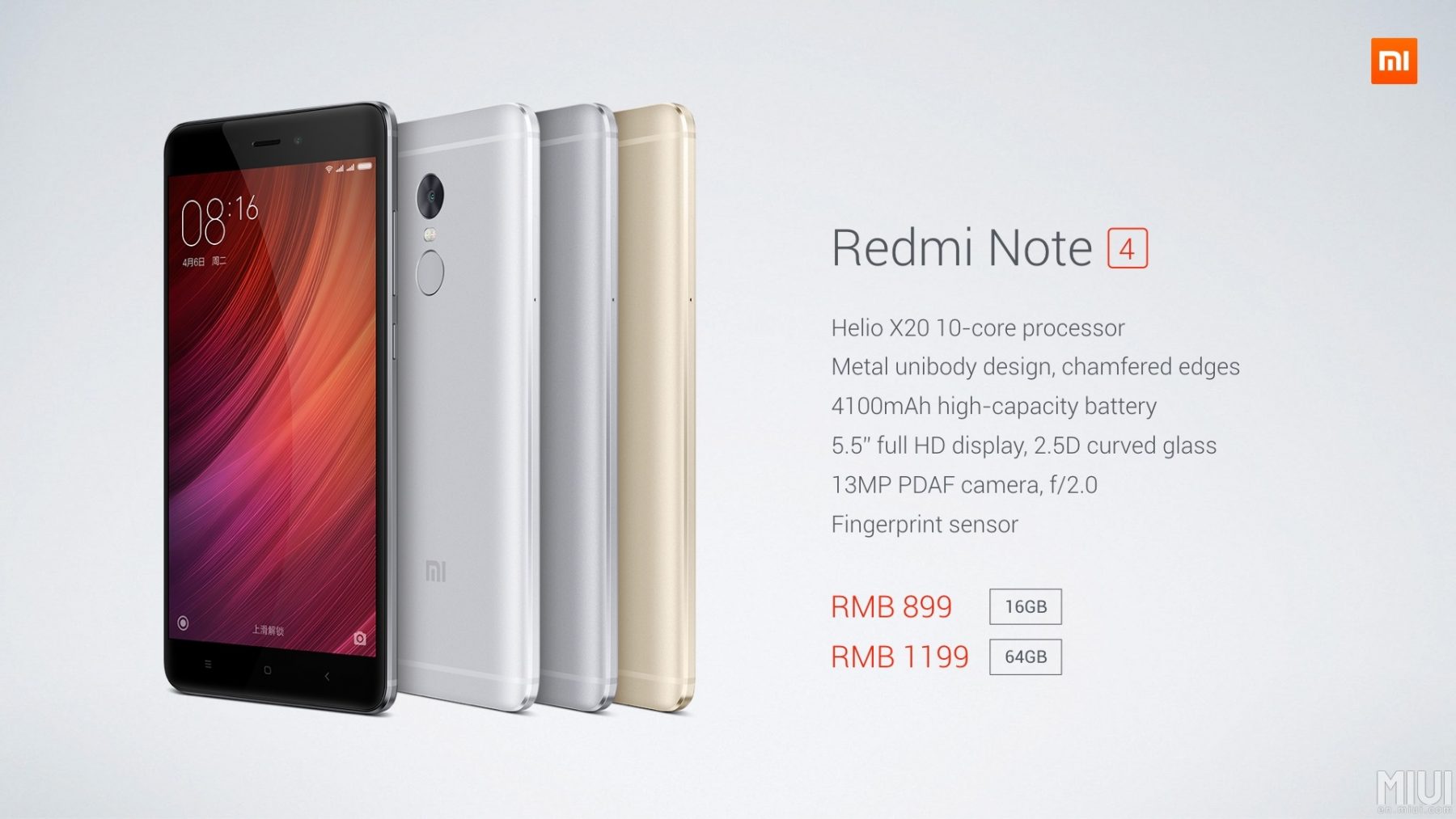 Before you ask, the retail price of the 64GB Redmi Note 4 is $180, but this price tag is going to be limited to China only. Nevertheless, even if it gets shipped out to other markets, a Helio X20 for the price of $250 in still a very good deal in our opinion.
These were some important lists that we have underlined to make you aware of the smartphone model before you set out to make a purchase of the Redmi Note 4. Granted, it will take a while for both models to come to other markets, which is why we are preparing you well in advance. Were you able to find any other difference that you think you should tell the consumers before they set out to purchase one? Let us know everything in the comments below.