The budget smartphone market is fast evolving now and budget Android smartphones are no longer limited to just faster processors and better cameras. More premium features like a full metal body, fingerprint sensors, latest top-of-the-line chipsets, etc. are quickly making way into the budget devices. Huawei is making large efforts to bring premium quality phone within the affordable price range, while the recently-launched Meizu Blue Charm Metal has hit the bulls eye with premium features seen only in expensive phones. And now it looks like Xiaomi wants to cash in on this idea too with the Xiaomi Redmi Note 2 Pro.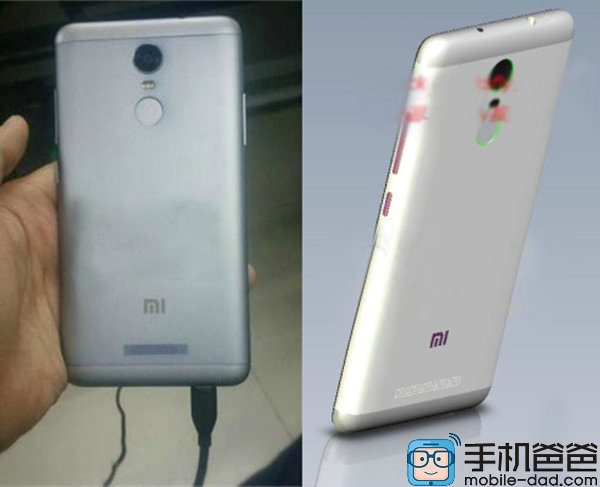 According to the latest report and leaked images, the Xiaomi Redmi Note 2 Pro will carry an all-metal body and will also sport a fingerprint sensor at the back. As seen the leaked image, the Note 2 Pro surely looks somewhat similar to the high-end phones made by HTC and Meizu. But anyways, it's good to finally see Xiaomi working hard on the outer part of their phones as well. Rumors say that the Redmi Note 2 Pro will carry the exact same specifications as the Redmi Note 2, but will get the fingerprint sensor and full metal body as an addition.
Some rumors also say that Xiaomi will release two variants of the Xiaomi Redmi Note 2 Pro, one of which will skip the fingerprint sensor, which is apparently for cost-cutting reasons. There's no word currently about the pricing of the phone, but we expect the company to price the phone in a surprising range, which is very typical of Xiaomi. If the company does manage to get the pricing right, the phone will definitely will be a mass hit. The Redmi Note 2 Pro is expected to get a December 2015 release, possibly with the long-awaited Xiaomi Mi 5. And the wait's going to be worth it!