Red Dead Redemption sure has some interesting rumours passing about. The latest one comes only a week before E3 2016, which a lot of fans think is when Rockstar Games will be announcing Red Dead Redemption 2. What we have, however, is a screenshot of what might either be that game, or a remastered version of the original Red Dead Redemption. Take a look at it down below.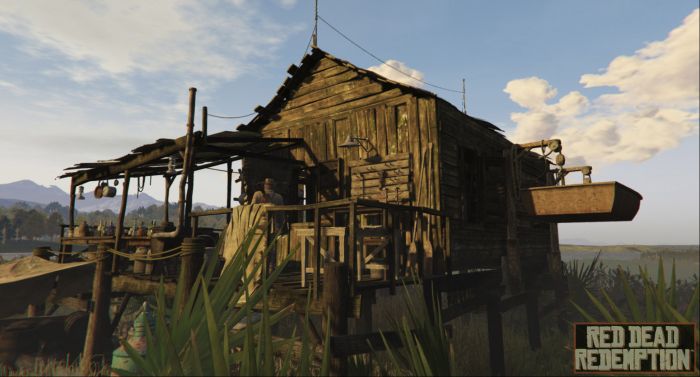 The above screenshot was discovered by Reddit user WColt, according to Game Rant. He was looking around on the website of an ex-Rockstar employee when he found the image behind a password-protected folder. The password didn't do much to protect the file, as WColt simply grabbed the URL of the image instead. While it looks like a screenshot from Red Dead Redemption and carries the logo, it has much higher fidelity and appears to be of a higher quality than the base game. There's a chromatic aberration effect visible in the image, which a lot of fans think was rendered in the RAGE engine, used in Grand Theft Auto V.
If you're waiting for a Red Dead announcement, you may not have to wait long: Rockstar Games owner Take-Two has reportedly said that they will be at E3 this year "in a big way". They've also said last month that Rockstar Games is "hard at work on some exciting future projects that will be revealed soon". All signs point to something big being announced on either June 12th or 13th. What do you think this screenshot is? Let us know in the comments below.