Rumours are swirling that the much-awaited Red Dead Redemption 2 was originally scheduled to be shown off at E3 2016. This is supported by a statement from parent company Take-Two that they will be present at the conference "in a big way". With only Civilization VI and Mafia III to show however, they certainly don't seem to have lived up to their promise. So what happened to Red Dead Redemption 2? Was it ever going to be shown at the conference at all?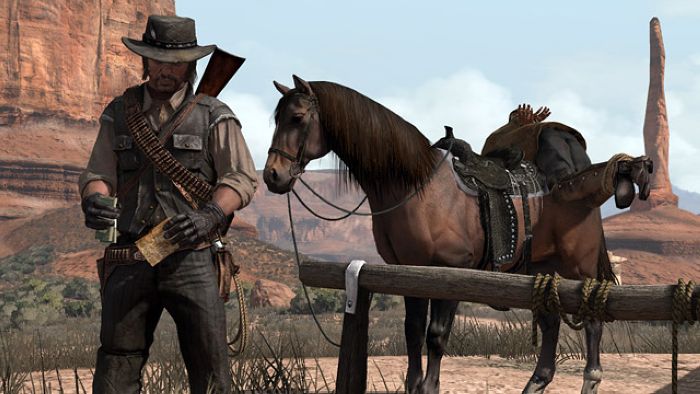 According to rumour (via GameRiot), Red Dead Redemption was originally scheduled to be shown off at the Sony conference at E3 2016. It was cut out at the last minute, however, because a scene supposedly showed a saloon getting shot up, and retaining the piece would have been disrespectful to the victims of the Orlando massacre, which occurred around that time. It sounds like a plausible reason to cancel the showing of a game.
Sony's Adam Boyes however, has denied this rumour, stating that the content of the conference had been locked for months, and that there were no changes made. This would suggest that Rockstar never intended to show off Red Dead Redemption 2 at E3 at all. Where could the game possibly be? We'll just to wait to see if Rockstar decides to announce it later this year.