Red Dead Redemption is one of Rockstar's most beloved games, and it's been several years since it came out. Rockstar Games has as of yet made no mention of whether or not they are developing a sequel to the game, but the rumour mill increasingly suggests that a sequel is indeed in the works and that it might be announced as early as this year's E3. We've collected everything we know about the game so far.
#1: A Permanent Franchise
Red Dead is a permanent franchise, according to Strauss Zelnick, CEO of Take-Two Interactive (the parent company of Rockstar Games). In a statement given all the way back in 2014, GameSpot reports that he stated that Red Dead will be a permanent franchise for the company as long as they can continue delivering "incredible quality". This tells us that Red Dead Redemption was definitely not the end of the Red Dead franchise: Take-Two is still invested in it.
"I pretty much know the ones that I can assure you are permanent. It's obvious that GTA is a permanent franchise as long as we keep delivering this incredible quality; it seems quite obvious that Red Dead is a permanent franchise, again with the same caveat, or Borderlands, for example, and NBA and others."
#2: Really? Dumbass. Really? Two.
Danny Ross, a former employee at Rockstar, was asked at a Reddit AMA what Rockstar has in store for fans. He replied with a seemingly cryptic message: "Really? Dumbass. Really? Two." That sounds like an insult, but if you look at the initials of each word there, you get… RDR Two. Many believe that this was Ross hinting that Rockstar's next game is going to be Red Dead Redemption 2.
#3: Red Dead Redemption 2: Legends of the West
Another very dubious rumour sprung up from Reddit user AnonDN1978, who claimed that the upcoming game was titled "Red Dead Redemption 2: Legends of the West". The rumour, which appeared all the way back in March or April 2015 suggested that the game will be announced at that year's E3. Needless to say, that did not come to pass.
The rather far-fetched rumour, which came with no previous record or backing whatsoever, painted a very vivid picture of what the game will be like. It would feature two main characters: Irish, an Irishman who moves to the Americas and Seth, a teller from Kansas City. There would also be a customisable third character, and there would plenty of tops, bottoms, boots, gloves, hats and even customisable horses for this third character.
Further 'leaked' information promised a multiplayer mode, a safe house, and roughly thirty campaign missions involving Seth and Irish, with the third character tying their stories together. There would also be a gang system, allowing players to join different gangs, and a co-op system for singleplayer that is enabled by the gangs.
The rumour is both very old and very shakey, so I wouldn't even recommend taking it with a grain of salt. It's the perfect "my uncle who works at Nintendo" type of rumour, but continues to circulate on sites nonetheless. After all, until Rockstar actually announces the game, it cannot really be 'disproved'.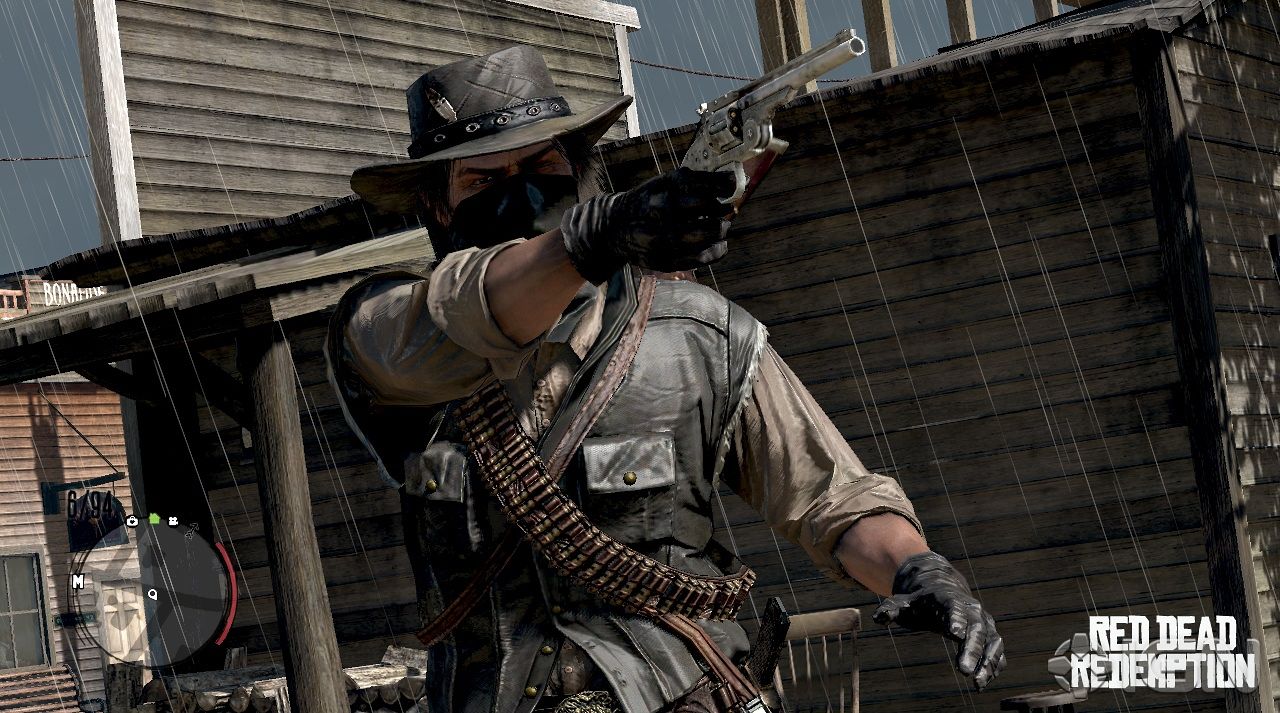 #4: Shinobi602 Confirms Development
Game industry insider shinobi602, a NeoGAF regular known for frequently leaking industry news, let it drop at one point that another Red Dead game is indeed in development. When asked by a fan whether he had heard about a Red Dead game being in development, if at all, he answered in the positive:
@sdcowboy85 Yes there is.

— shinobi602 (@shinobi602) May 30, 2014
As the timestamp says, this was back in 2014, around the same time Zelnick talked about Red Dead being a permanent franchise. It's been a while since, but this is Rockstar we're talking about. For incredible quality, they require a good deal of time to work with. Shinobi602 did not reveal any details on what the game will feature, but this simple tweet is still plenty for fans.
#5: At E3 2016 in a Big Way
We go back to Strauss Zelnick now, who was asked in an MCV interview earlier this year whether we're going to see announcements for Red Dead Redemption 2 and other titles soon. Although he naturally did not make any announcements, or even hint towards the development of a new Red Dead game, he did say that Take-Two will be at E3 in a big way.
Examining Take-Two's list of games for 2016 and beyond, however, we only see Mafia III and NBA 2K17. Two games is hardly enough to warrant that statement, which can only mean that Take-Two is getting ready for a range of announcements at E3 this year. If a Red Dead Redemption 2 is indeed close to being announced, it will very likely be a part of Take-Two's "big" presence at E3 2016.
#6: The Leaked Map, New Details and the Mafia III Link
Last month, a new map (high-res version here) showed up on NeoGAF, a mostly ugly melange of electric blue depicting the purported area that Red Dead Redemption 2 will be set in. While doubts were cast on its legitimacy at first, TechRadar independently confirmed via a source that the map is real indeed, and is a "very recent" art direction map.
Not only that, but TechRadar also confirmed that the game will be set before the events of the original Red Dead Redemption, essentially being a prequel to the game. The map even features the Great Plains, home to the Blackwater settlement from the Red Dead Redemption map. There will also be caravan camps in the game, according to this leak.
An interesting inclusion is that of the city of New Bordeaux, which is the name of the very city Mafia III is based in. Mafia III, also developed by a Take-Two-owned studio, is set in the New Bordeaux of the 1960s. In that game, the city is based on New Orleans. We could be seeing a lot of Red Dead Redemption 2 crossover material, or at the very least, easter eggs in Mafia III if this true.
So then, that's all we have for Red Dead Redemption 2 so far. It seems fairly certain that the game is indeed under development, and that it has been so for at least 2 years now, if not more. Will the game be announced at E3 next month? We can only cross our fingers and wait.