Red Dead Redemption 2 is rumored to be releasing on October 3. According to the reports about a Polish retailer, it is possible that this year's much hyped and one of the biggest titles is releasing in the month of October on 3rd.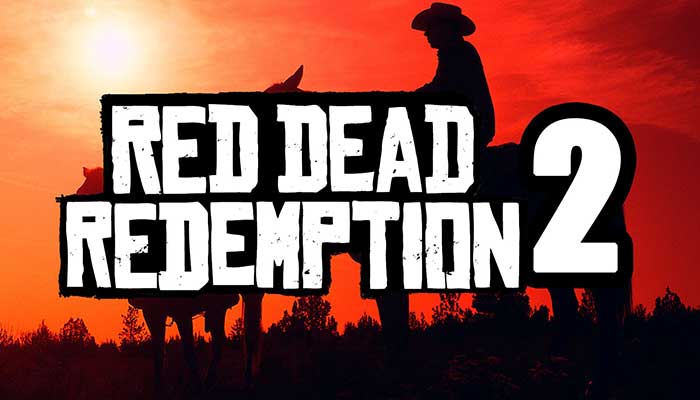 The report first originated on Reddit when a Redditor named as Adakam8323 claimed that a big electronics store in Poland showed up a Red Dead Redemption 2 product to pre-order. The Redditor posted this news with rumor captioned and stated that
"Polish Distributor of Red Dead Redemption confirms the release date of the PS4 version on 3th October 2017."
The Redditor further claimed that
"On Polish website of Media Markt (Big chain of electronics stores) today showed up a RDR 2 product to preorder."
Check out the captured image for confirmation.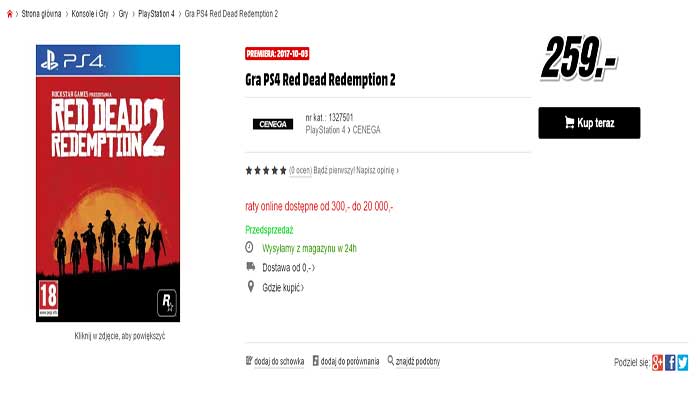 According to the Redditor, he emailed the Polish Media Markt and got a response from them. Following is their response: "I would like to inform you that our marketing department was informed by the distributor of the game that its airing date is 3rd of October 2017." Read the full story in polish here on this link.
It's kind of funny how the most anticipated game of this year Red Dead Redemption 2 is hyped. Yet Rockstar has nothing to say about it and they have shared a very little info about the game until now. But, the speculators are also on a hunt to pick up the information from wherever they can and share it online.
This news is probably one of the biggest ones until now about the Red Dead Redemption 2. The Redditor who broke the news has proved it with links and an image. He captured an image from Media Markt site that proves his claims. He further warned that if this news comes out true, it'll still be news about the polish markets only. However, the worldwide release of the game may vary from country to country.
It is also possible that this disclosed release date is also the worldwide release date. But, it'll be cleared up only when Rockstar has to say something about it. Until now, there is no word from Rockstar about the game's release. Hopefully, it'll not be delayed under any circumstances and will release in 2017 on whatever the release dates are.
Stay tuned, we'll definitely share with you more about RDR2 release if have any more info related to that.