How many times have you wished that there would be a way to record your iPhone screen? Well turns out there are ways to do so – and do it with ease. Dr.Fone toolkit helps you easily record the screen of your iPhone, iPad or iPod. With Dr.Fone toolkit, you can mirror your iOS device on your computer screen wireless, record games, videos and more. Dr.Fone toolkit supports devices running iOS 7.1 to iOS 10.3 and contains both Windows and iOS versions.
How to record iPhone screen
If you've been looking for the best guide on how to record iPhone screen, then we've got one for you! There are a number of useful iPhone screen recorders – but the one we found convenient and extremely easy to use was Dr.Fone toolkit. The Dr.Fone iOS Screen Recorder for Windows is one of the best software that lets you screen record your iPhone.
Dr.Fone – iOS Screen Recorder
Wondershare Software has newly rolled out the iOS Screen Recorder for Wondershare Dr.Fone, making it very convenient and easy for all users who wish to mirror and record iOS screen to the computer. Follow these simple steps to mirror and record mobile games, videos and more to computer –
Download, install and run Dr.Fone on your computer.
Select iOS Screen Recorder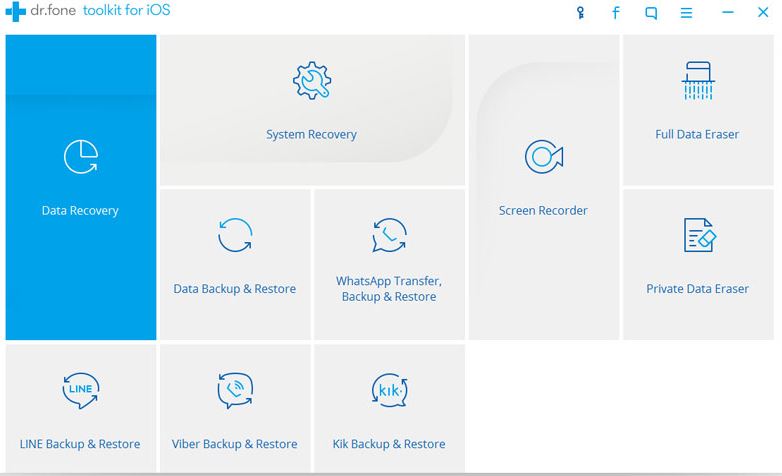 3. Ensure your device and the computer are on the same network. If your computer is connected to Wi-Fi, then connect the same Wi-Fi on your device. (If there is no Wi-Fi network, then set Wi-Fi on your computer and connect that Wi-Fi network on your device).
4. Now click "iOS Screen Recorder" and you will see a pop-up box of iOS Screen Recorder.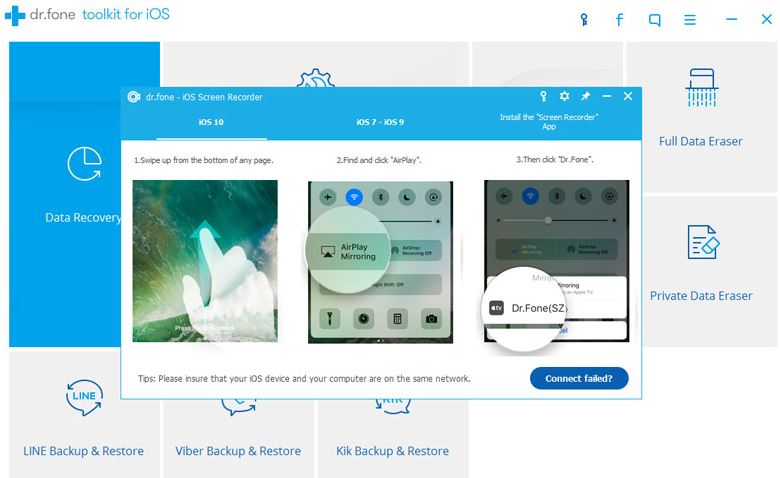 5. Now, to mirror your iPhone, swipe up and click "AirPlay". Then choose "Dr.Fone" and enable "Mirroring". This works on iOS 7, iOS 8 and iOS 9.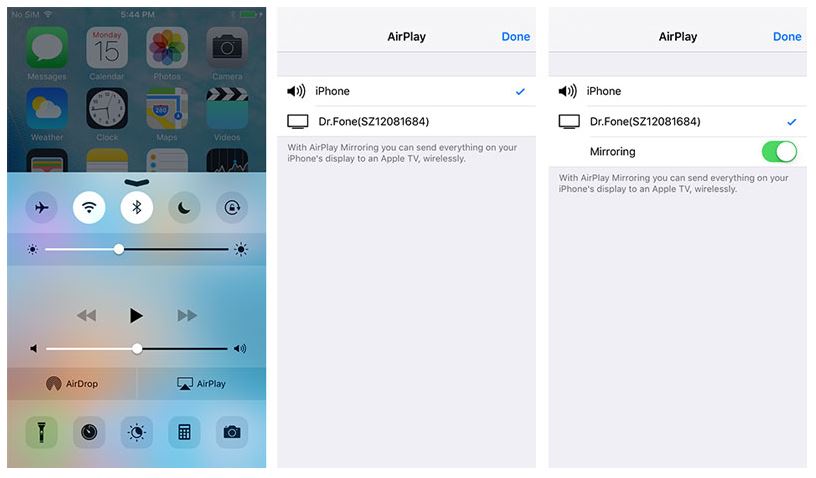 6. For iOS 10, Swipe up and tap on "AirPlay Mirroring". Now select "Dr.Fone" to let your iPhone mirror to the computer.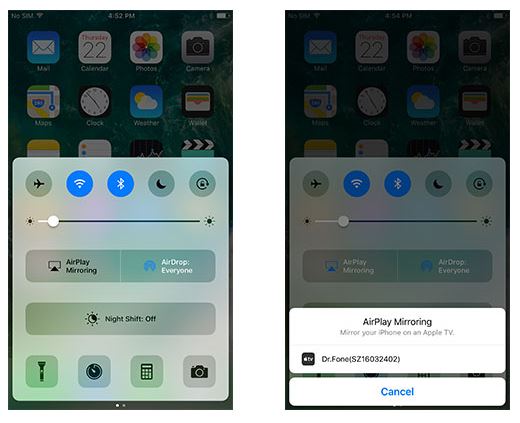 7. Now click the circle button on the bottom of the screen to start recording your iPhone screen. Once done, clicking the circle button again will export HD videos.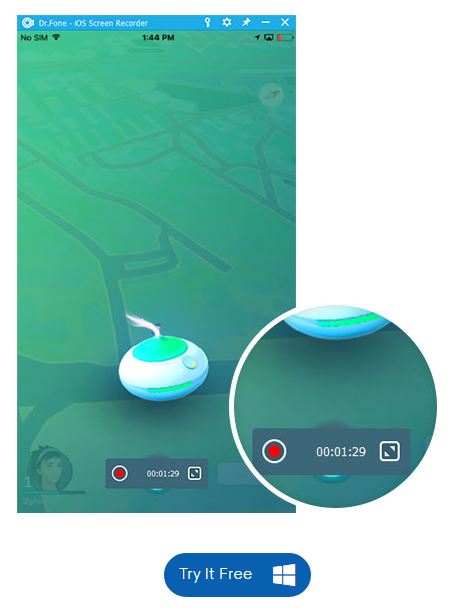 With Dr.Fone toolkit – one of the best iOS Screen Recorder Software – you can record your iPhone using your PC. You can capture the system audio of your device, mirror your device in real time with no lag, start recording quickly and easily with '1 Click to Start' feature. What's more, you can set up your recording according to your needs with easy customized settings.
Dr.Fone toolkit comes to rescue when you have to go wireless mirroring for any situation. You can use a projector to share your device's screen with a room full of people, or if you are a student, you can record assignments and share them wirelessly with an entire classroom. You can mirror and record mobile gameplay on a larger screen, use your iPhone in your presentations at work and real-time mirroring to showcase products and create demonstrations.
Why Dr.Fone?
It's safe. It's fast. And it's simple. Fast enough to start recording with just one click. Secure enough to prove 100% data protection. Simple enough to provide an intuitive user experience. Dr.Fone software works on a number of devices – iPhone 7 Plus, iPhone 7, iPhone SE, iPhone 6s Plus, iPhone 6s, iPhone 6 Plus, iPhone 6, iPhone 5s, iPhone 5c, iPhone 5, iPhone 4s, iPhone 4, iPad Pro, iPad Air, iPad mini, iPad, iPod touch 5 and iPod touch 4.
Check Also: How to record calls on iPhone