News had surfaced a few days back about the release of Raspberry Pi 3 being imminent. An FCC filing made by the company had leaked online stating this along with a few photos. Even though the photos looked very similar to the previous Raspberry Pi 2, it had some powerful hardware. Today, all rumors were put to rest as Raspberry officially released their latest and greatest SBC, the Raspberry Pi 3. Priced similar to the previous one, Pi 3 boasts of some awesome features that will definitely make it a favorite among the fans.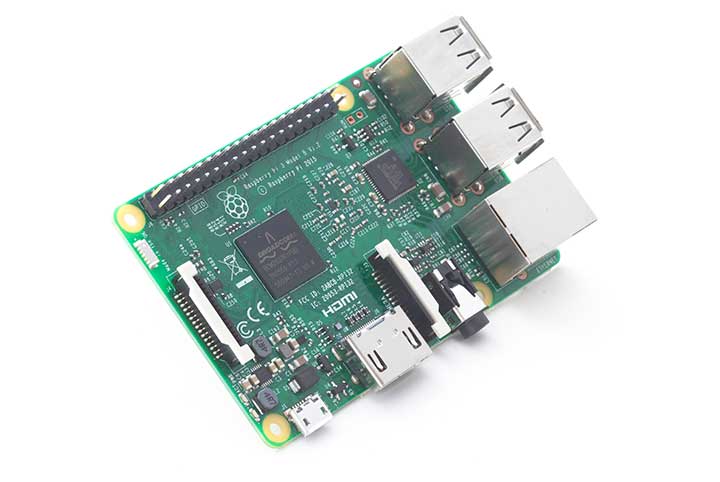 What made the Raspberry Pi so special is the specifications that came at a paltry price. The first Raspberry Pi Model B came with 256MB of RAM and could be easily used on projects that included robots, DIY projects and media players. As newer models came in, more powerful hardware was included but the price stuck.
Raspberry Pi 3 comes with a brand new 1.2GHz quad-core ARM Cortex-A53 processor which is based on 64-bit architecture. The developers have stated that this is nearly ten times more powerful than the first generation of Raspberry Pi.  The makers of the processor, Broadcom, have brought in a new SoC called BCM2837 which uses the previous generation architecture. So older projects and tutorials will continue to work on the new SBC. Along with the powerful processor, there is 1GB of LPDDR2 RAM. The two most exciting features that are present are the inclusion of 802.11n Wireless LAN and Bluetooth 4.1, directly on the board. When connecting USB devices that use more power to the Raspberry Pi 3, a 2.5A power adapter has to be used. Get your Raspberry Pi from RS Components or element14 for just $35 right now.