Rainbow Six Siege Update 4.3 notes have been released. Furthermore, they introduce a host of changes and fixes to the game. These also includes removing several bugs especially the Caveira's Interrogation bug. Furthermore, it would allow players to prevent her from completing her interrogation if the other player killed himself. Here are some notable changes in the Rainbow Six Siege Update 4.3.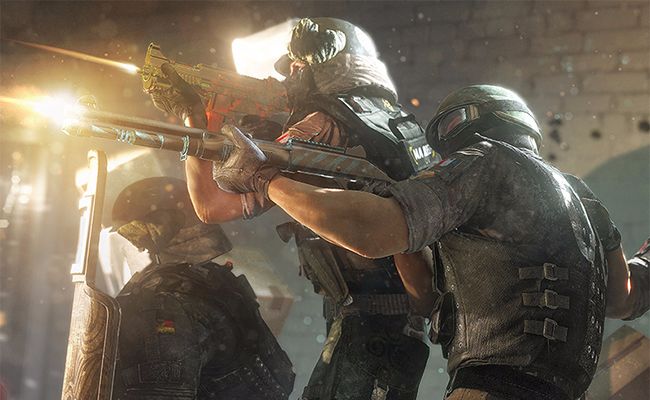 Rainbow Six Siege Update 4.3 changes
"Improvements to Network Infrastructure
Today we will be updating to our latest internal network library. However, this upgrade does not come without risks. But is a pivotal steps toward having a more reliable servic. As well as give us the tools we need to correct connectivity issues more quickly.

Caveira's Interrogations

Some players would exploit a bug that would prevent Caveira from successfully finishing an interrogation. She has received additional training and will now complete her interrogations regardless of whether or not an enemy player quits.

BattlEye Update
We have also implemented an additional update for BattlEye. However, this update will not add any programs to the white-list.

Gameplay bug fixes
If a team surrenders at the end of a round, Renown, Experience, and Rank points are not awarded. (Surrender functionality will be returned in Patch 4.3)

Landing a headshot through a wall or barricade would sometimes result in the hit not registering.

Players receive Error [2-0x0000E004] when they attempt to join a squad that has a member with an abandon penalty.

Reloading is cancelled when going prone.

Operators Bug Fixes
Bandit
FIXED – If a player is standing within the area of effect for an object charged by Bandit's Shock Wire, this effect will persist through the end of the round.

Buck
FIXED – Buck's Master Key does not reliably destroy walls to allow for vaulting.

Capitao
FIXED – Capitao's 3D model has no eyelids when the Iron Mask is equipped.

Doc
FIXED – Doc does not receive points for healing or overhealing an ally."
You can read the rest of the Rainbow Six Siege Update 4.3 patch notes on Ubisoft forums. We decided to include only the important ones here.