For the most part of the year, we have been wondering how the AMD products will turn out to be when it comes to real world performance. The next product we are currently wondering about is the gaming focused Radeon Vega graphics card, which should be in the market within few weeks. AMD itself gave a look at the gaming performance of the Vega card and the company also put its card against the Nvidia offering to compare the performance.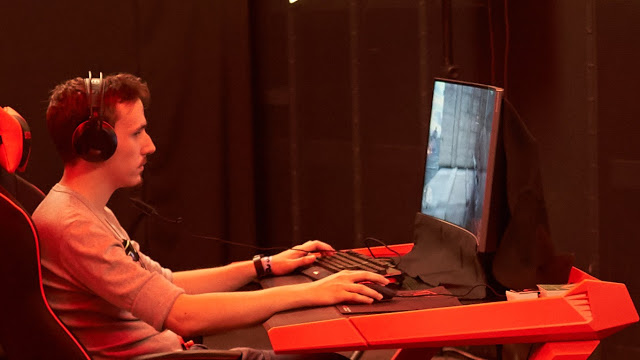 It happened during the AMD tour for Radeon RX Vega when the card reached Budapest. AMD tied up with ASUS to pull off the event and showcase the card's performance using some of the ASUS' hardware. However, none got the look at the graphics card physically and its performance was only displayed by playing Battlefield 1.
While it was exciting to have the first hands-on experience with the upcoming card, AMD did disappoint by not allowing the public to see the card physically and showcasing the performance using just one game. The closed PC had a Ryzen 7 processor inside along with the Radeon RX Vega card that could run the gaming title at 3440×1440. There was another PC with GeForce GTX 1080 to compare the performance between the two.
If that wasn't enough, AMD didn't explicitly tell which PC was running what configuration. With that, the FPS of the game on both the machines wasn't informed either. Reportedly, one of the two PCs wasn't rendering the game as good as the other one.
Putting all this into perspective, AMD doesn't seem quite confident with its card, otherwise what was the point of showcasing a comparison when the details were not to be revealed? AMD had its card compared against the GTX 1080 and not the GTX 1080 Ti, indicating that we can't expect the Vega card to compete against the best in the industry. It is already a known fact that the GTX 1080 can render the game at 60fps at 4K and with highest settings, so the one having hiccups is most probably the RX Vega.
According to the earlier leaks and rumours, the gaming edition RX Vega cards will be based on Vega 10 and will have 8GB HBM2 to bring down the cost. It will come with up to 64 compute units and up to 4096 stream processors, while the bandwidth is expected to be 484GB/s. More details would be known when the Vega card is released this month.
If you are interested in the AMD tour and see the Vega card running right before you, then you can visit the locations where the tour will reach the next. After being in Budapest on July 18, it will be in Portland, USA between July 21 and 23, and then will be in Los Angeles, USA on July 30.