Ok, so the AMD Radeon RX 480 went on sale today, and it seems the card is overclock-friendly. First reports suggest new drivers coupled with a solid circuitry of the referent design give the card solid overclock potential.
RX 480 Is Overclock-Friendly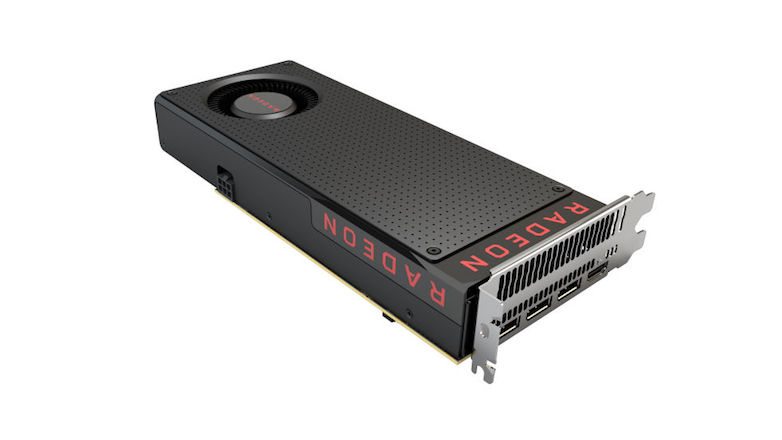 BitsAndChips reports that overclock potential is "very good," and that GPU ""overclocks very well even at stock voltage." The only problem at the moment is that referent design is not very good at keeping the card cool when pushed to the limits, so if you want to get the best results, wait for custom cards from MSI, Asus, Gigabyte, and other manufacturers which will pack custom cooler solutions, and the first to offer a custom cooler should be Sapphire.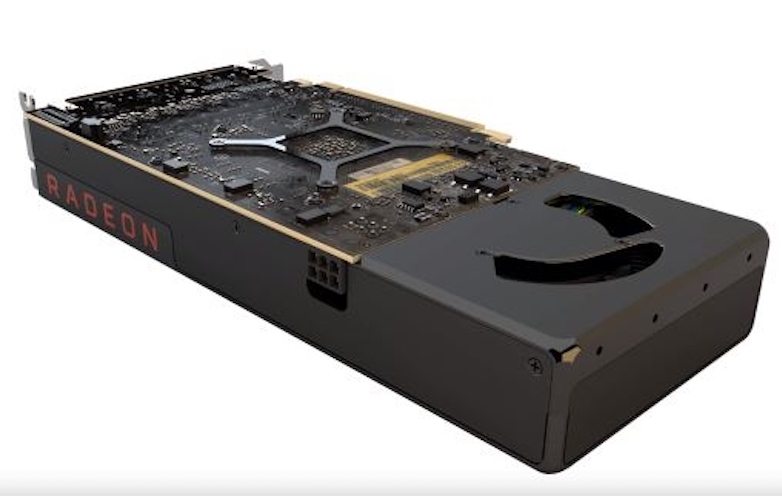 As we reported earlier one manufacturer, XFX, already has two OC models. The Black Edition RX 480 "RX-480M8BBA6" clocks at 1328MHz, while another model, named RX 480 "RX480M8BFA6" clocks at 1288MHz. Other manufacturers should also offer factory overclocked cards, as soon as tomorrow.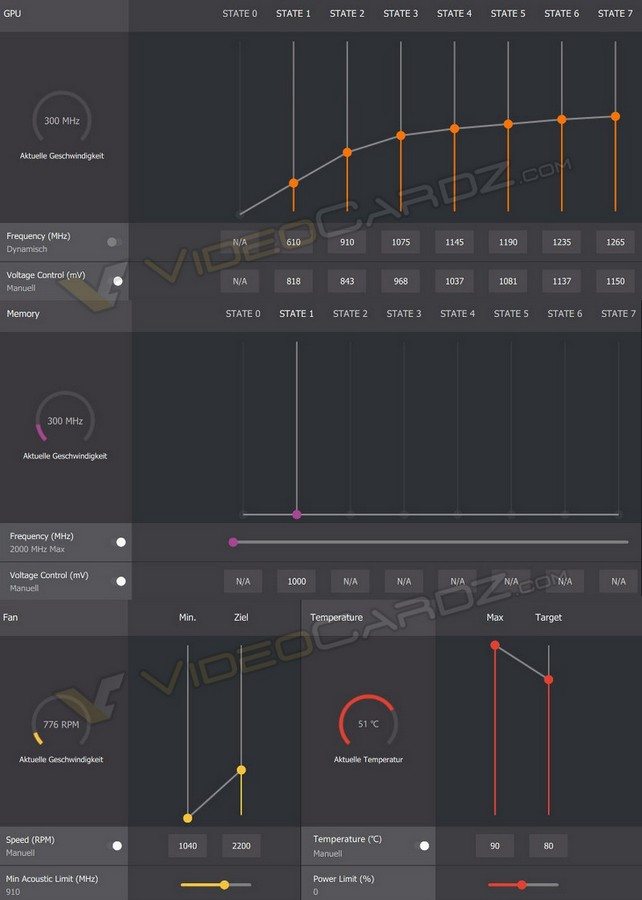 In other news, AMD's new overclocking tool will allow voltage to be pushed up to 1.15v by default. for more on the overclocking tool, check out our report. RX 480 voltage will go up to 1.0875v at stock, and the card is capable of hitting 1.33GHz at 1.025v, a lot less than the 1.25v stock voltage seen on 300, 200, and HD 7000 series GPUs, and also bellow 1.15v maximum voltage of GTX 1080 and GTX 900 series. In other words, it seems that XFX's 1328 clock on their factory OC model will be just the start because AMD won't enforce any restrictions on its partners regarding voltage and clock speeds.
Retailers Are Ready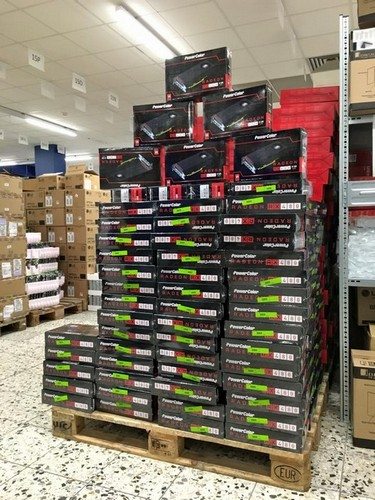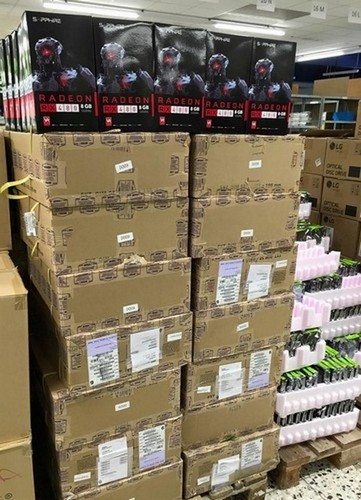 As you can see on the pictures above, retailers are ready for the high demand for RX 480, Microcenter's RX 480 stocks are 25 times larger than GTX 1080's have been at launch. It seems that both AMD and retailers are aware of the fact that RX 480 is a dream card for many gamers, meaning that card will be available in large quantities and will not face a rise of price, unlike GTX 1080 and 1070.
Last but not least, check out RX 400 series specs below.