Radeon RX 480 had a video presentation by one Thai retailer which got recorded and posted on YouTube, showing two cards in CrossFire being benchmarked in 3DMark. 3DMark got crashed at first, but at the end, the benchmark was successful, showing a nice score. You can see a complete video presentation (at the bottom of this article) and a couple of screenshots below.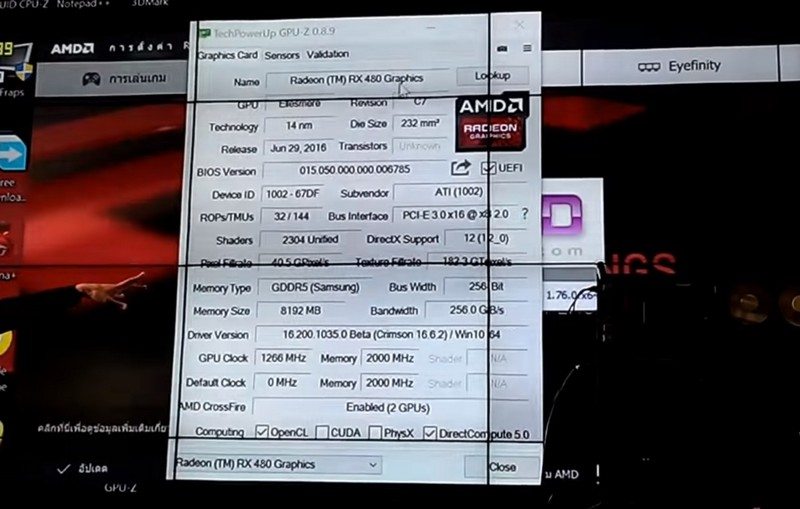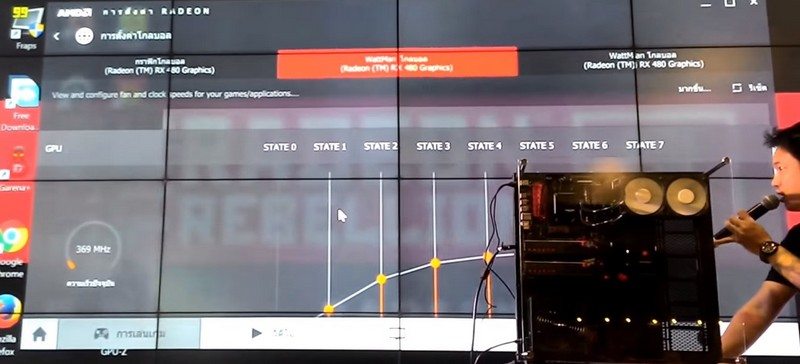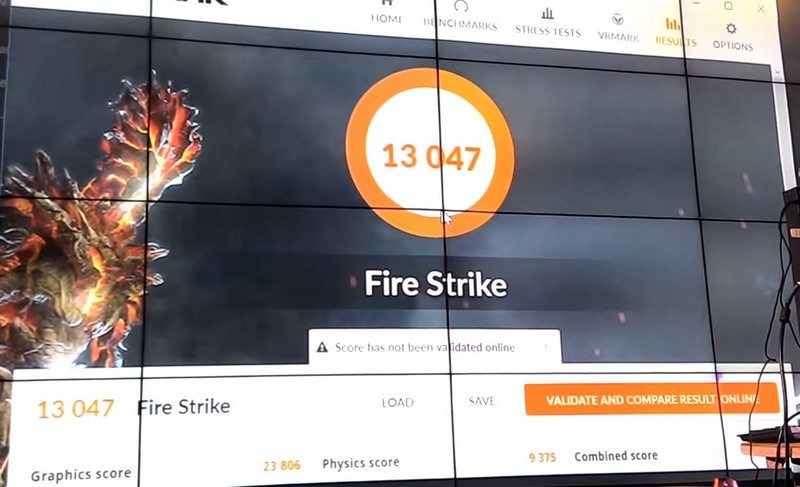 Aside from the video presentation, you can check out specs of RX 480 when overclocked. It seems that TDP rating is kept bellow 150W mark since GPU-Z shows a rating of 147.3W, while the card runs overclocked at 1322MHz. You can see that temperature is pretty high, achieving 88 degrees Celsius.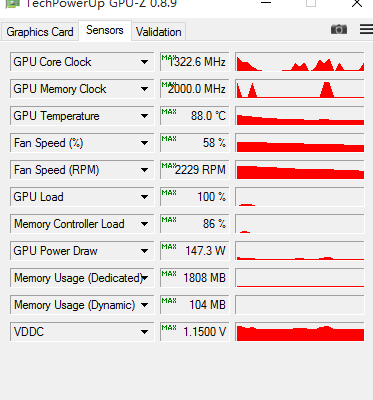 Below is a screenshot of RX 480's stress test.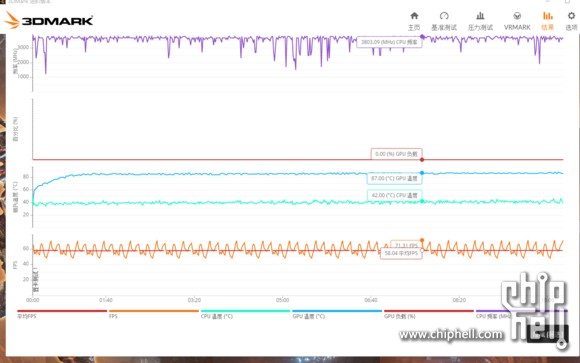 And last, but not least, Polish magazine titled CD-Action released some gaming benchmarks. Titles being used are Metro: Last Light Redux, The Witcher 3, and World Of Tanks. Just so you know, Średnie detale translates to Medium details, and Bardzo wysokie detale translates to Very high settings. The review mentions that 5 percent overclocking leads to serious artifices when running 3DMark, while 7% overclock leads to the system freeze.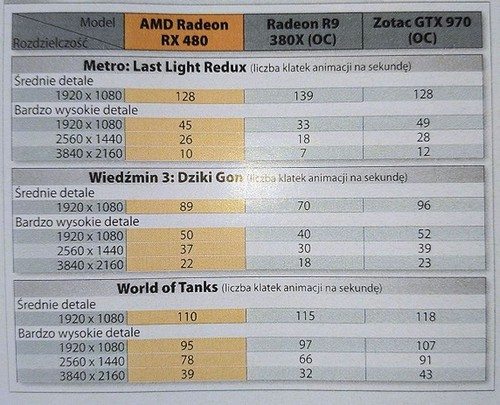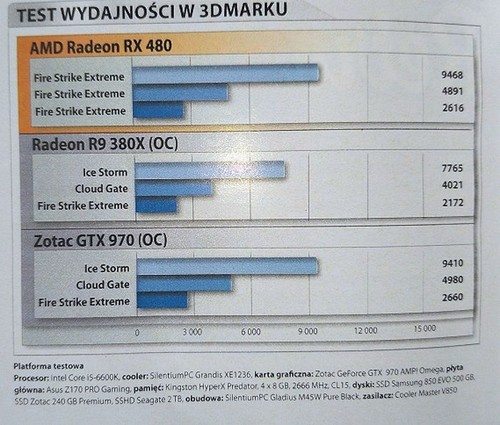 As you can see, RX 480 got pretty decent framerates in 1080p resolution in all three games. They are better, or almost identical (in World of Tanks benchmark) with the ones achieved using overclocked Radeon R9 380X. On the other hand, Zotac AMP! Omega GTX 970 was only a bit faster than RX 480, almost identical in Witcher 3 and Metro: Last Light Redux. Since Zotac GTX 970 is a highly overclocked version of GTX 970, we can expect RX 480 to be an extremely powerful graphics card for its price.
When looking at 1440p scores, we can see that RX 480 is powerful enough to run games at decent frame rates on max settings. It scored 26FPS running Metro Redux, 37FPS in Witcher 3, and 78FPS when running World of Tanks. All in all, if the price stays around $230 for 8GB version, we will get an excellent middle-range card, more than capable for 1080p gaming, and powerful enough for most games to run around 30FPS in 1400p resolution.
3DMark scores showed RX 480 performing better than both R9 380X and GTX 970 (both overclocked) which clearly shows that AMD did a great job with the new card.