One rumor that's been circling the web for days after the release of RX 480 is that 4GB version has additional 4 gigs of video memory, which is locked for users. The additional memory could be unlocked with a BIOS update.
It's simple really; AMD shipped just one version of the card, but with different BIOS profiles. By updating BIOS of 4GB version, in theory, you can unlock an additional 4 gigs of memory and get the full 8GB version for less money.
This was done so that reviewers can test both versions with just one card, by switching BIOS profile and updating it. Before you cry tears of joy, reports suggest that only review samples and some retail cards are capable of this, meaning that if your RX 480 4GB can't support this, you could mess up the card by updating its BIOS.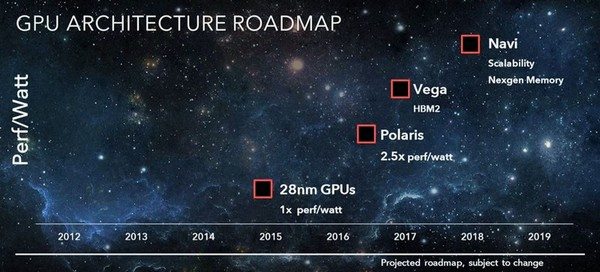 In other news, it seems that the upcoming Vega 10 architecture from AMD could launch during the first half of 2017. Vega 10 aims at high-end market and the cards featuring it should compete with GTX 1080 from NVidia. Rumors suggest that AMD has plans of launching RX 490 which will be equipped with Vega 10 based GPU. The new architecture will support HBM2 (high-bandwidth memory), will be made in 14nm FinFet production process, and should be featured exclusively on high-end and enthusiast graphics cards.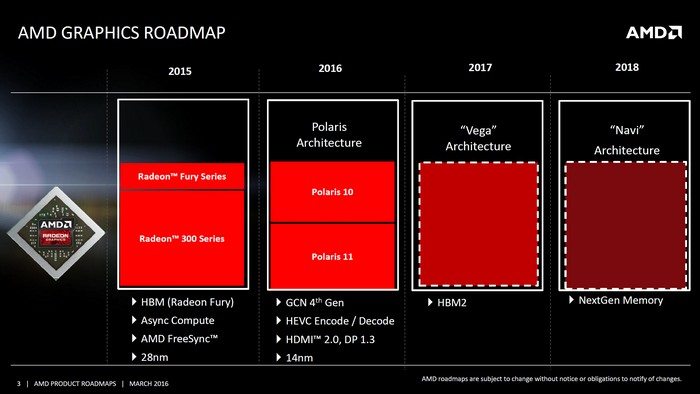 HBM2 support should bring some nice new features. Firstly, memory bandwidth should go up to 1GB/s; secondly, the amount of video memory present could be as much as 32GB. In addition to those goodies, Vega 10 based GPUs will feature up to 4096 stream processors, and since the new architecture will be made in 14nm FinFet process, new cards based on Vega should be more power efficient.
Since Vega 10 reached an important design milestone a couple of weeks ago, all available info suggests that we should see it during the first half of 2017, and the first card to come with Vega GPU should be RX 490, the next flagship graphics card from AMD, and it should finally replace old Fiji based Fury series, the current top-tier card series from AMD.
GPU Architecture
AMD Vega
NVIDIA Pascal
Flagship GPU
Vega 10
NVIDIA GP100
GPU Production Process
GloFo 14nm FinFET
TSMC 16nm FinFET
Memory Type
HBM2
Up to 16 GB (SK Hynix/Samsung)
HBM2
HBM2 Bandwidth
1 TB/s (Peak)
1 TB/s (Peak)
Graphics Architecture
GCN 4.0 (Vega)
5th Gen Pascal CUDA
Successor of
Radeon Fury Series
GM200 (Maxwell)
Launch
2017
2016-2017