Quantum Break's Windows 10 Store page is live now, complete with a placeholder price. While we'll have to wait to see what the final price will be, we can see how big the game's download will be.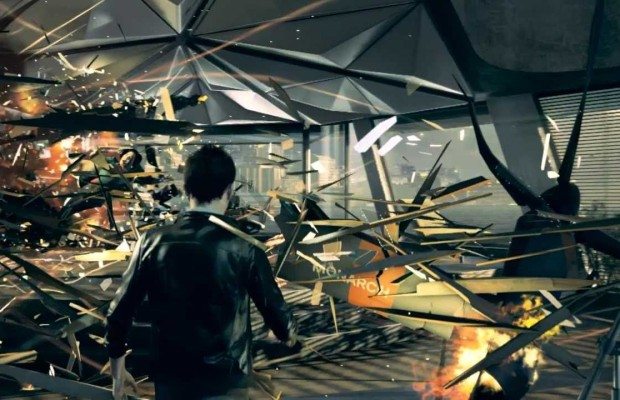 While over on the Xbox One front, Quantum Break requires 44 GB to install, the game takes only 36.18 GB on the Windows Store version. This is substantially smaller than the Xbox One version, so it makes us wonder what's different. The Store page also reveals the languages the game will be available in, which covers the usual suspects like French, German and Spanish as well as Chinese, Japanese and Korean. The Store page also lists the system requirements for the game, which were revised after their initial reveal. The obscenely high Ultra requirements are not mentioned on the page.
The Windows version of the game features Xbox achievements, recording and community stuff like chatting with your Xbox friends. It also has its own cloud storage for save files, so you can get back to your game from a different PC. It's not mentioned whether the save cloud thing will work over onto the Xbox One version of the game, so it's probably not happening, sadly.
Finally, if you're waiting for the game on Steam, I wouldn't advise it, seeing as Microsoft has made it clear the game will only be coming out on the Windows Store. At least for now.
Are you going to buy Quantum Break off the Windows Store? Let us know in the comments below.