Quantum Break is an upcoming shooter title being developed by Remedy Entertainment exclusively for Microsoft platforms, that are PC and Xbox One. Those who are eagerly waiting for this game to come out will be happy to know that Microsoft has recently announced that Quantum Break will be officially released for PC and Xbox One on April 5, 2016, meaning that its only two months away.
And yes, most of you will be wondering why the game is coming to PC when it was meant to be an Xbox One exclusive title? Well Phill Spencer took it to twitter where he simply said that they want gamers to play on both Xbox One and PC, that is their first priority.
@Vyprstryke @whatsausername3 @PNF4LYFE @StingerNLG @The_CrapGamer @aarongreenberg And we will stay focused on making the console exp great.

— Phil Spencer (@XboxP3) February 11, 2016
Whatever the main 'big' reason is behind this decision, it surely made a lot of PC players happy and some Xbox One users angry, but this will totally adjust as time passes. This being said, let me tell you somethings regarding the game so you can have an idea of what you can expect in April, 2016.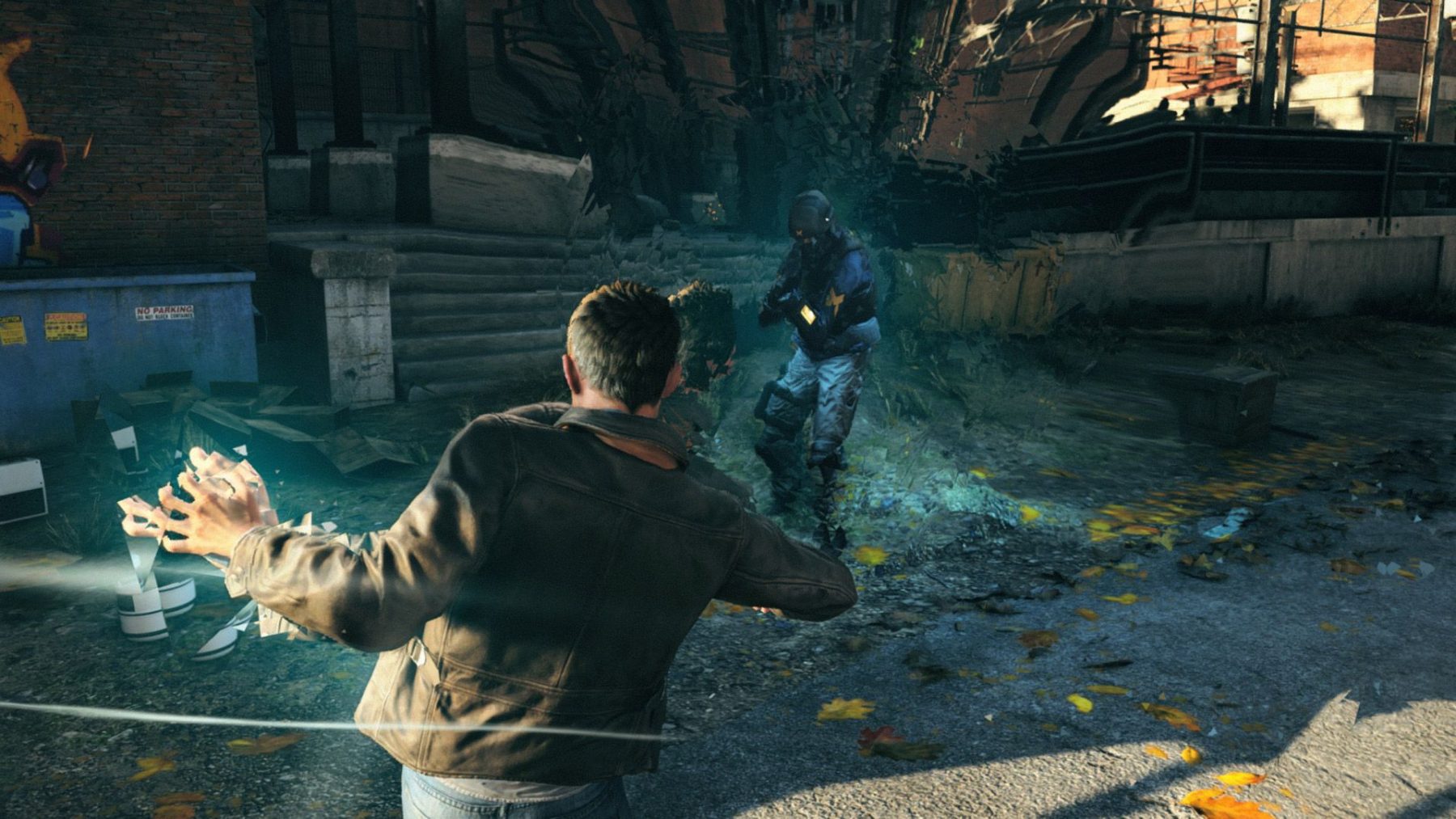 In the game, you play as Jack Joyce who has some mysterious powers through which he can freeze time. You will be able to use a variety of fire-arms along with his powers to take down your enemies and make your way through the land. Joyce kind of has time manipulation, so he can freeze his enemies to dodge attacks and deliver attacks such as Time Rush and Time Blast. For defense, he can simply user Time Shield.
This is it for now as i don't want to tell you everything about the game because if i do, all the hype will be lost. For now, keep in mind that Quantum Break is set to launch for Xbox One and PC on April 5, 2016. The game is developed by Remedy Entertainment and published by Microsoft Studios. Those who pre-order Quantum Break will also receive a full game download code for Alan Wake for Xbox 360, which Xbox One users will be able to play through Backwards Compatibility.
Let us know what you think about this news in the comments below.