April is shaping up to be a terrific month for games on both the PS4 and the Xbox One. And naturally, if you own both, that's twice as good. We take a look at the games coming out on either console and when they're coming out.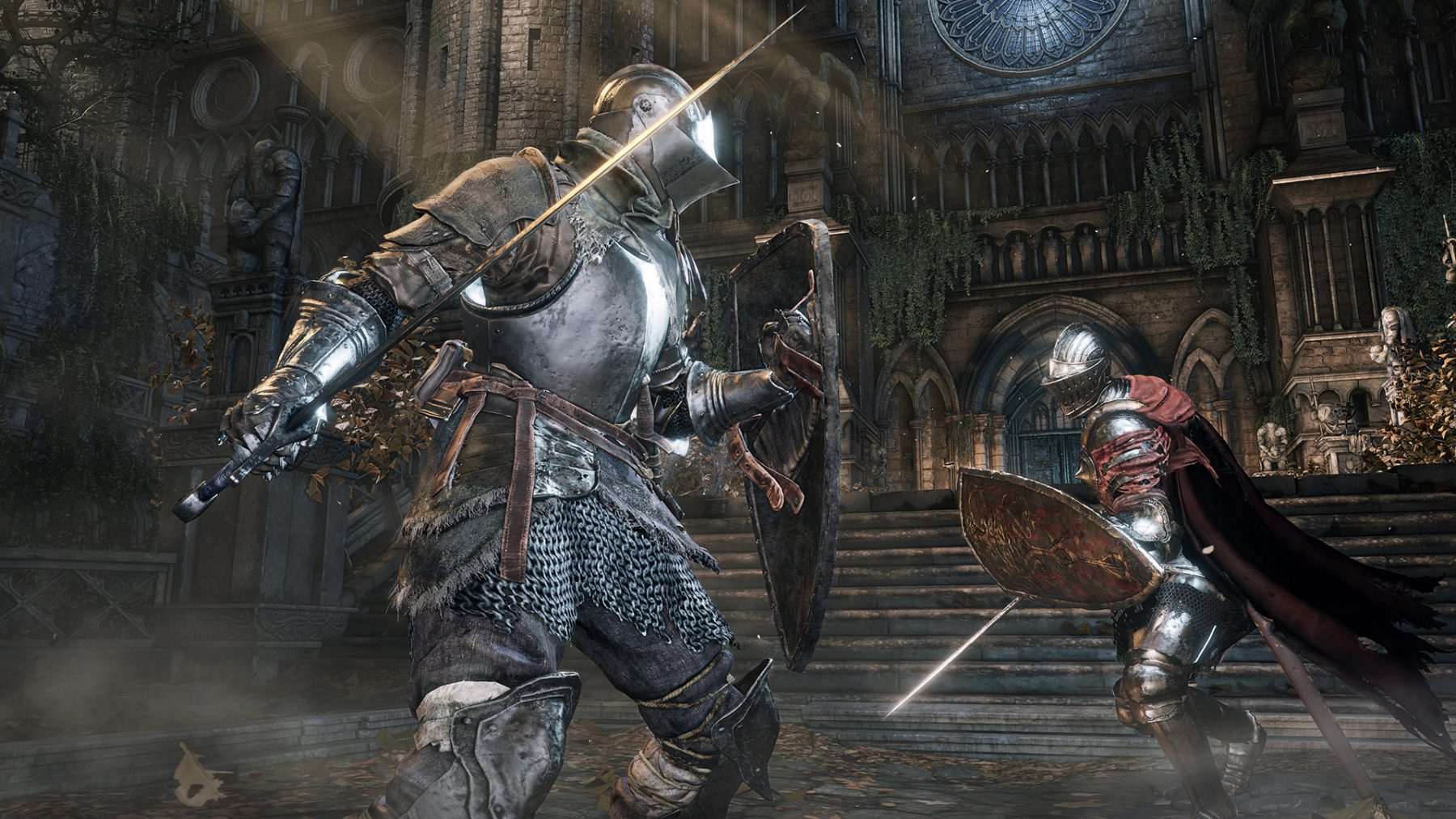 This page covers multi-platform games, which will be releasing on both the Xbox One and the PS4. Check out Page 2 for Xbox One-only games, and Page 3 for PS4-only games.
Multi-Platform
Adam's Venture: Origins kicks off the year on April Fool's Day, i.e. April 1st with an adventure set in the 1920s featuring Indiana Jones-esque antics on a budget.
DiRT Rally makes its way to both consoles on April 5th and features some stunning off-road racing graphics. There's really nothing better in the market when it comes to rally racing at the moment.
Stikbold! will also release on April 5th and is an adorable looking, 1970s-inspired dodgeball game with both local and online multiplayer. There's also a story mode for solo or co-op play.
Dark Souls III is the standout release this month, and if its pre-order sales are anything to go by, it is going to dominate the charts all month. Expect to die over and over to fiendish monsters and bosses in luscious medieval, gothic environments. It's coming out on April 12th, and this one is my most anticipated game of the year, so I'm fairly hyped for it. Prepare to die.
Lichdom Battlemage looks inspired in no small part by Skyrim, at least when it comes to wielding magic and shoving it in other people's faces. It's coming out on April 19th.
Pang Adventures is all about popping bubbles, this time with all kinds of new weapons. It will release on April 19th.
Masquerade: The Baubles of Doom is coming out on April 20th, and has nothing whatsoever to do with Vampire: The Masquerade (sadly). It's a brawler with platforming and puzzle sections.
King's Quest will get its third chapter on April 26th (the rebooted series, of course) and this episode, titled Once Upon A Climb, will supposedly be more of a romantic comedy.
Battle Worlds: Kronos is a turn-based tactical game inspired by the likes of Panzer General, Advance Wars and Battle Isle. It's also coming out on April 26th.
Check out the next page for Xbox One console exclusive games!