A brand new PS4 Update is rumored to be on its way and it's related to PSN ids. PlayStation 4's previous major system software update, version 4.00 (codenamed Shingen), was released on 13th September. This update brings a refreshed system UI, Folders, a new Quick Menu and Share Menu, Library improvements, and much more.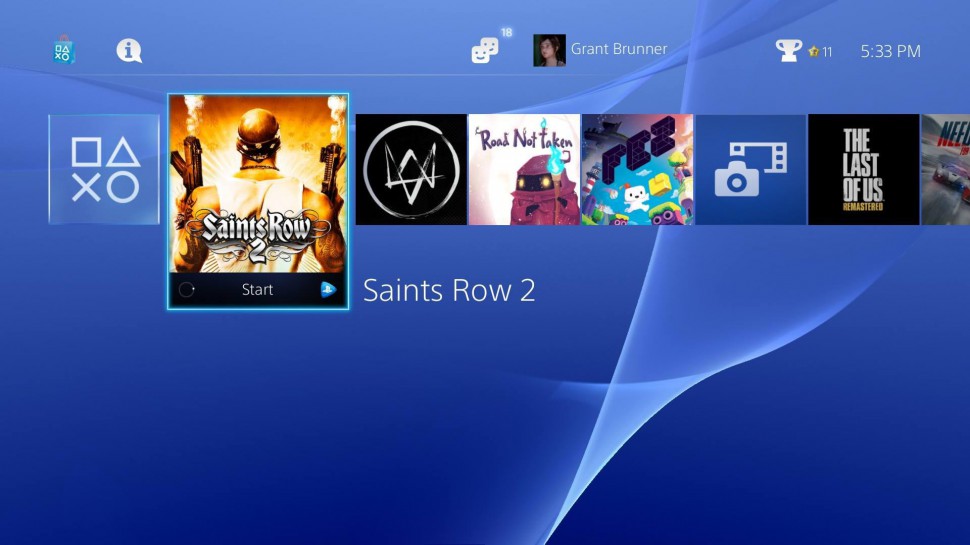 New PS4 Update on its way?
Express talks about a new much-needed update arriving soon. Many of us who are still using our old PSN IDs made our accounts in the early days of the PS3 when we were young and stupid. An edgy 12 year old who set up his account in 2008 with the name Xx_spongebob_xX is probably not happy with his old username at the age of 20. Sony wdefinitelyitly considering it over a year ago but the engineers said it was a huge task. It's obviously not a priority for them. However, we would love to see SONY's backend and all the databases and how a name change would would be done.
However, another much-needed PS4 Update is the ability to hide things no one uses. You can't delete the stupid tv menu icon or hide it from your home screen. Even if you put enough games into the home screen bar to push the tv and video icon off your screen, it will return to the front randomly and never go away.
It would be nice in an OCD kinda way to hide stuff from your download history, must be simple for Sony to implement. We'd want to hide demos, games downloaded from PS plus that have been played, uninstalled and are of no interest to players. Scrolling through your entire list of owned items to find the stuff you haven't played yet is a bit tedious, hiding makes it easy to just see a list of things you have to play that you are interested in, without installing everything, filling and clogging up the hard drive.