PlayStation has recently launched the new Firmware Update 4.55 for the PlayStation 4. As compared to the previous PlayStation 4 updates, this one doesn't offer much. However, the new update 4.55 offers some of the critical improvements to the console and enhances the performance as well.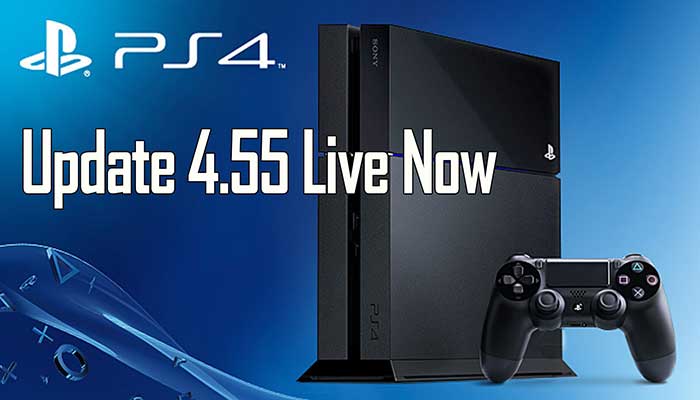 PlayStation 4 Update 4.55
According to Sony's official statement, the new PlayStation 4 update 4.55 improves the quality of the system performance. And honestly, that's what this new update is all about.
In addition, this types of updates are more common for PlayStation 4 than the other ones that add more detail to the console. Sony keeps on tweaking the console every now and then in order to improve its performance and to offers an enhanced user experience.
Sony's PlayStation 4 received its last update in the form of PS4 update patch 4.50. The former update added lot of new and extra features to the console. The previous update included various custom wallpapers, Ps4 Pro Boost mode, and it also offered support for multiple external hard drives. However, the previous update did cause a collective outrage among the users specifically because of the Notification System. Sony later tweaked the console with a similar update to the current one and it resolved the issue.
The new update tends to enhance user experience with the improved system performance. It will definitely be a way to reduce the size of issues to a minimum. Hopefully, the new update will as said, improve the user experience via the improved system performance.
Following are the new PlayStation 4 Update 4.55 Release notes.
Release Notes for Update 4.55
This system software update improves the quality of the system performance.
source: PSU